The same day we hit up the Pumpkin patch, we also hit up the sunflower field nearby. We had no plans to do this prior, but when we drove by it I knew I wanted to stop in. Look at all these gorgeous sunflowers!
Then Jeremy took the best photo anyone's taken of me in a while!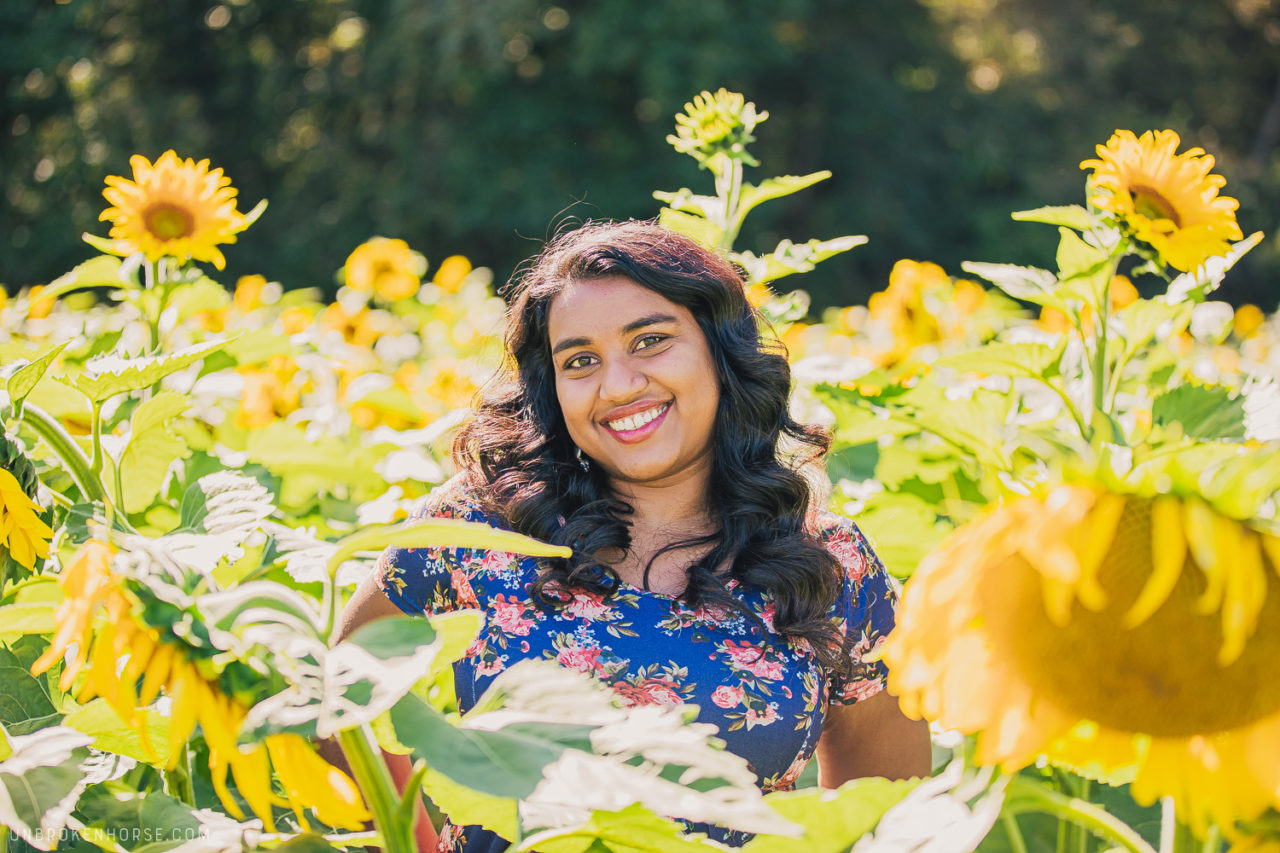 The light was nice so we took the opportunity to shoot a few more of ourselves.
Further back in the field was a John Deere we put Jeremy on because he was basically dressed for it anyway.
I don't think I've lived a day of our eight year marriage without laughing hard at something because of this man. I am thankful for the truth of that incredible statement.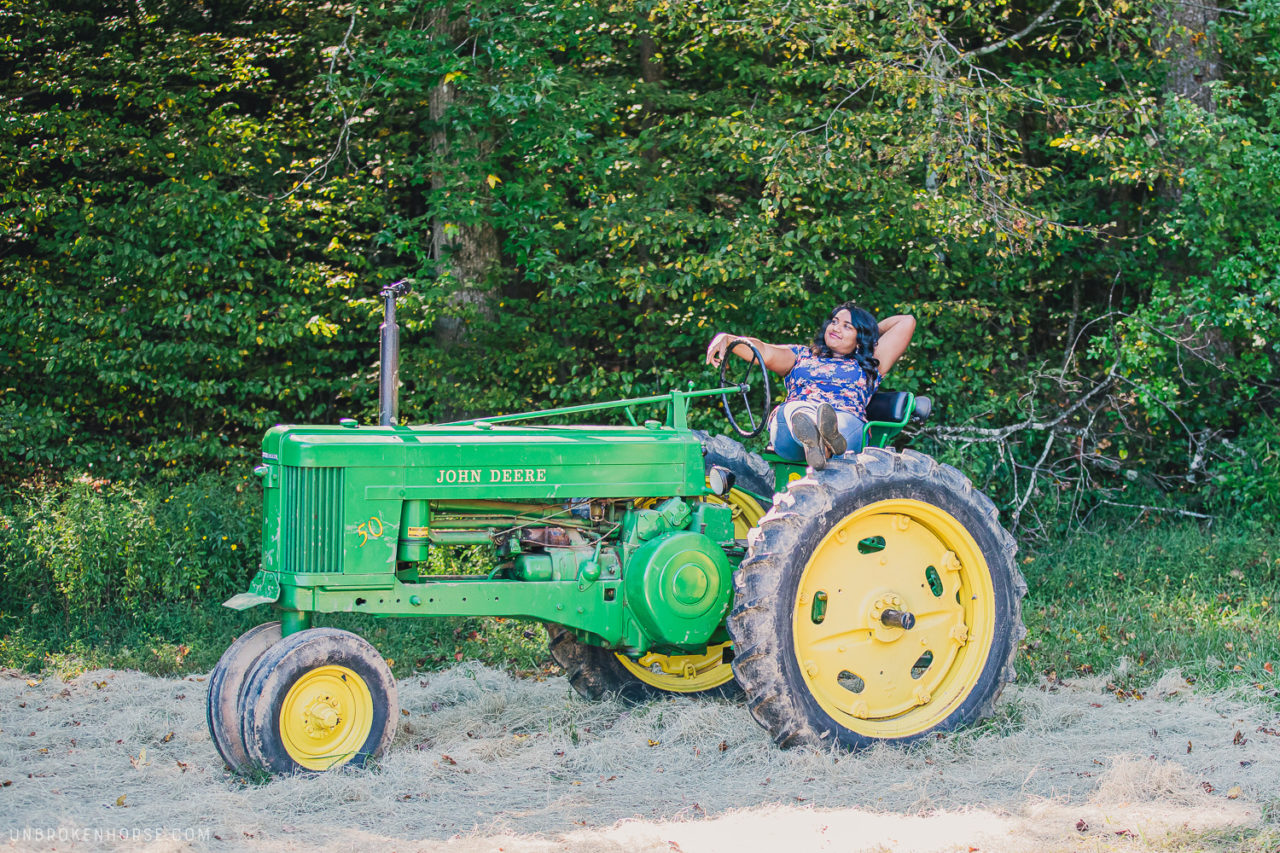 Til next time, friends!