I've stuck to my 'jewelry piece a week' thing I've wanted to do. Granted, this is just week two but if I'm not going to do something, I usually fail at week two.
These are two hand blown glass spheres on antique brass finish chain. A czech crystal bead tops each one. It's simple but since they're so big and dangly  they still make a statement. :)
If you haven't noticed I love large dangly earrings. Usually they're half hidden in my hair so they're just pop enough to get attention without looking like wrecking balls of bad fashion.
Plus they're such fun colors. The chain and findings are a dark coppery brass.
You can buy them here on etsy.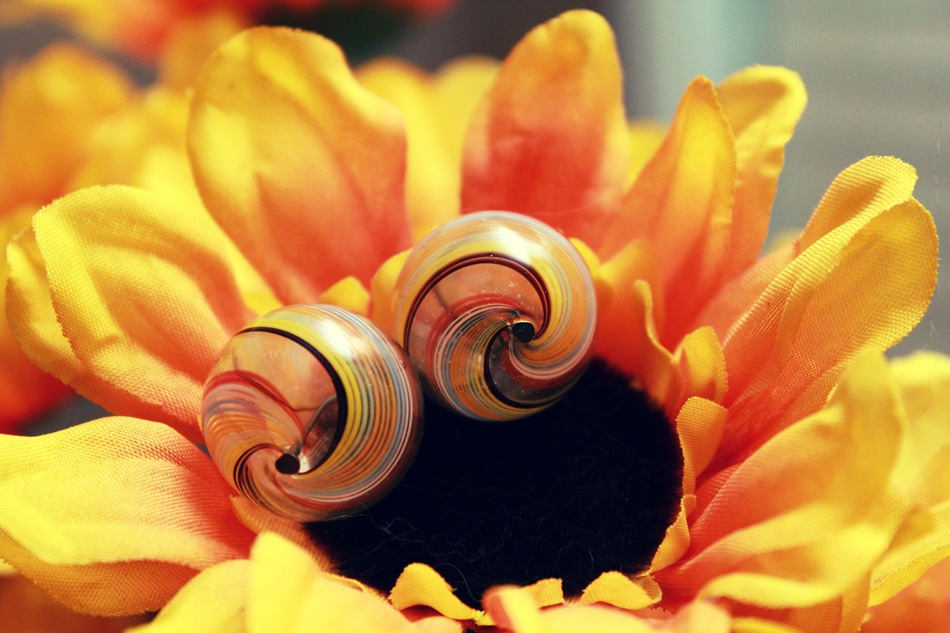 I love swirls. :)