So.. You get your cats on a new food, say Fancy Feast , for the sake of their health.
YOU HAVE NO IDEA WHAT YOU ARE GETTING INTO.
First, they will miss the hell out of their dry food.
And then…
Every morning is now a headbutt-until-its-food-time morning.
Every time I come home both cats are waiting at the door just ready to escort me to my proper place of  FEEDING THEM ALL THE TIME.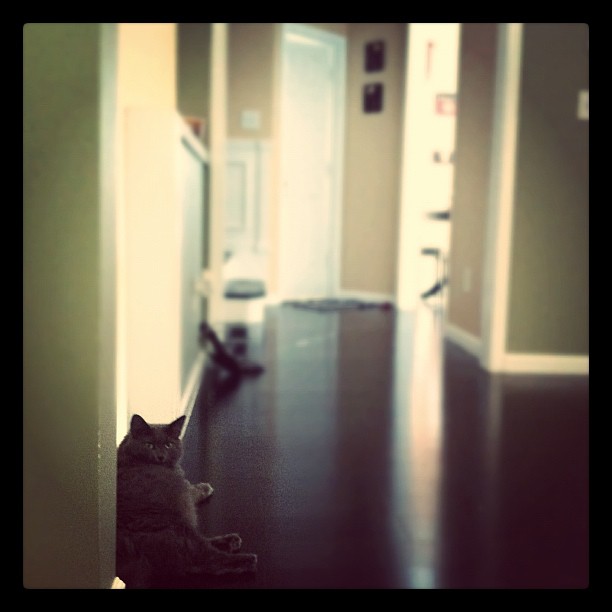 But after seeing their coats increase in shiny and their energy levels boost and their cuddle factor go up by a factor of 10, I'm more than happy to cater to my little fatties. :)
After all, it's the least I can do for the little beings that make sure I never use the bathroom alone.