My mom and I were looking through some photo albums and I found some photos from India, of me and my cousins. Here is my family at the Scripture Union camp center, near the beach in Tamil Nadu.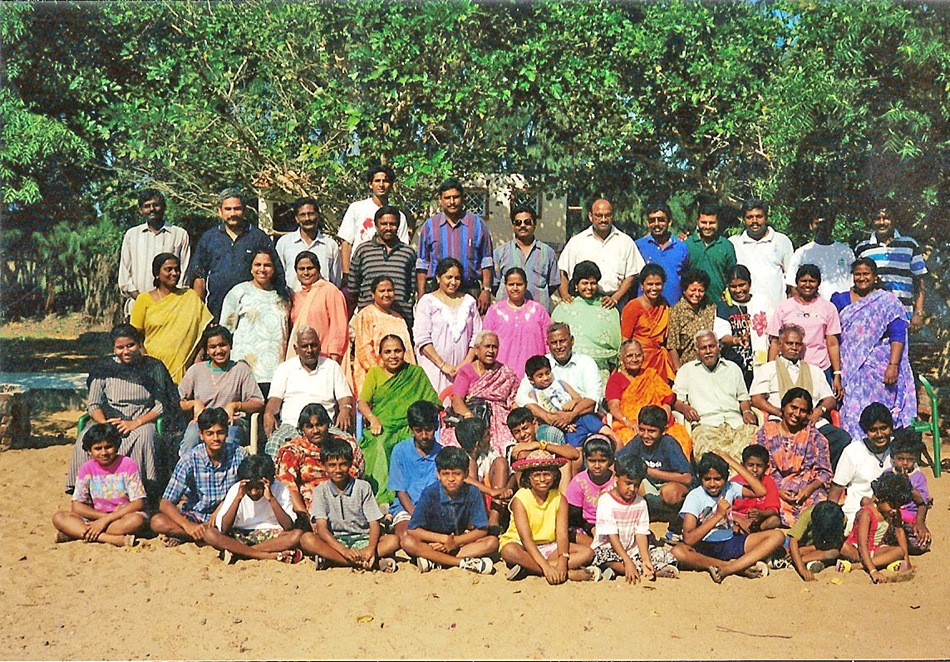 10 points to whoever can point me out in this crowd. About a third of the group resides in the US /  Canada now.
Here we are playing cards.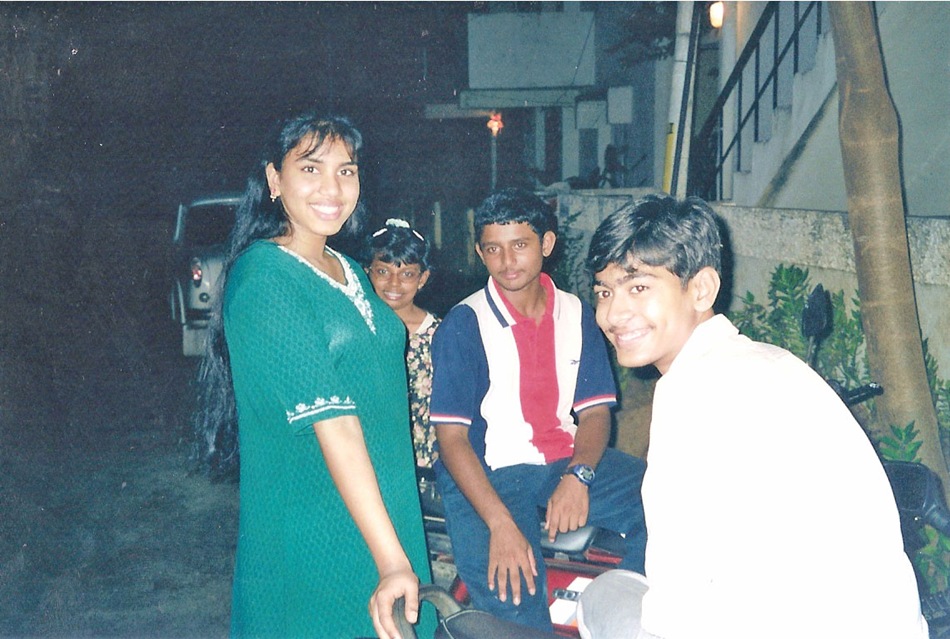 This is outside one of our cousin's homes in Chennai.  It's Me, my cousin Vinitha, Sunil and Sushil. Sushil lives in Jacksonville, FL now. , Vinitha in Penn.
These are some of my girl cousins, at a family gathering somewhere… Priya, then Me, then Giftha, Vinitha and Reena.  Priya and Vinitha now live here in United States.
Good times, with old friends and family. :) I'm really looking forward to our Florida trip this year, as I'll be seeing quite a few of this crew. <3 them all.