Since late 2019, I've been collecting enamel pins for a board in my office. I started out collecting lots of enamel pins from many fandoms but have settled in on Sailor Moon – a series from the 90's that I really loved as a child. They just recently remade the series so its pretty cool to watch a whole new generation of people fall in love with the stories.
This week I finished the board!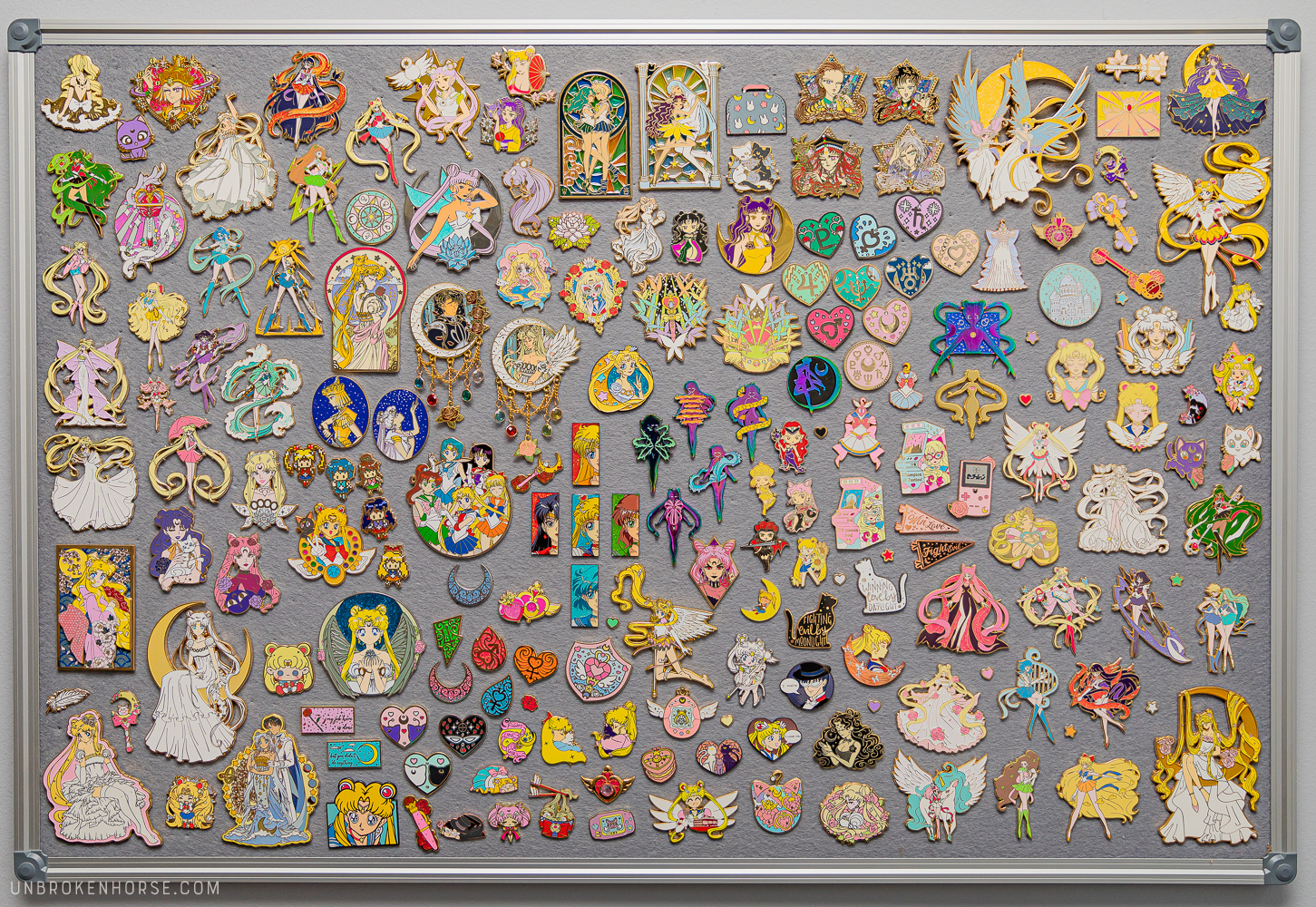 But… I also just bought two more boards because I really loved building this collection! There's a collectors aspect to it for sure – with many of the pieces increasing in value over time and a few that are so hard to get they sell out in seconds! The thrill of collecting is definitely there so I intend to continue building this collection. Filling a board is a milestone though and I just wanted to share it!