This weekend we spent the entirety of Saturday in North Georgia. Between rainshowers we hiked up the incline and then the subsequent 500 steps. It was good to get some exercise as life changes lately have cost me my usual exercise time. Â The showers kept the temperature down and we got to enjoy some nice cloud cover and excellent water throughput on the falls. Â Check out all the photos!
One of the last Rhododendrons in bloom for the season.
Pretty adorable tiny pinecones at the visitor center.
The first little stream up the trail.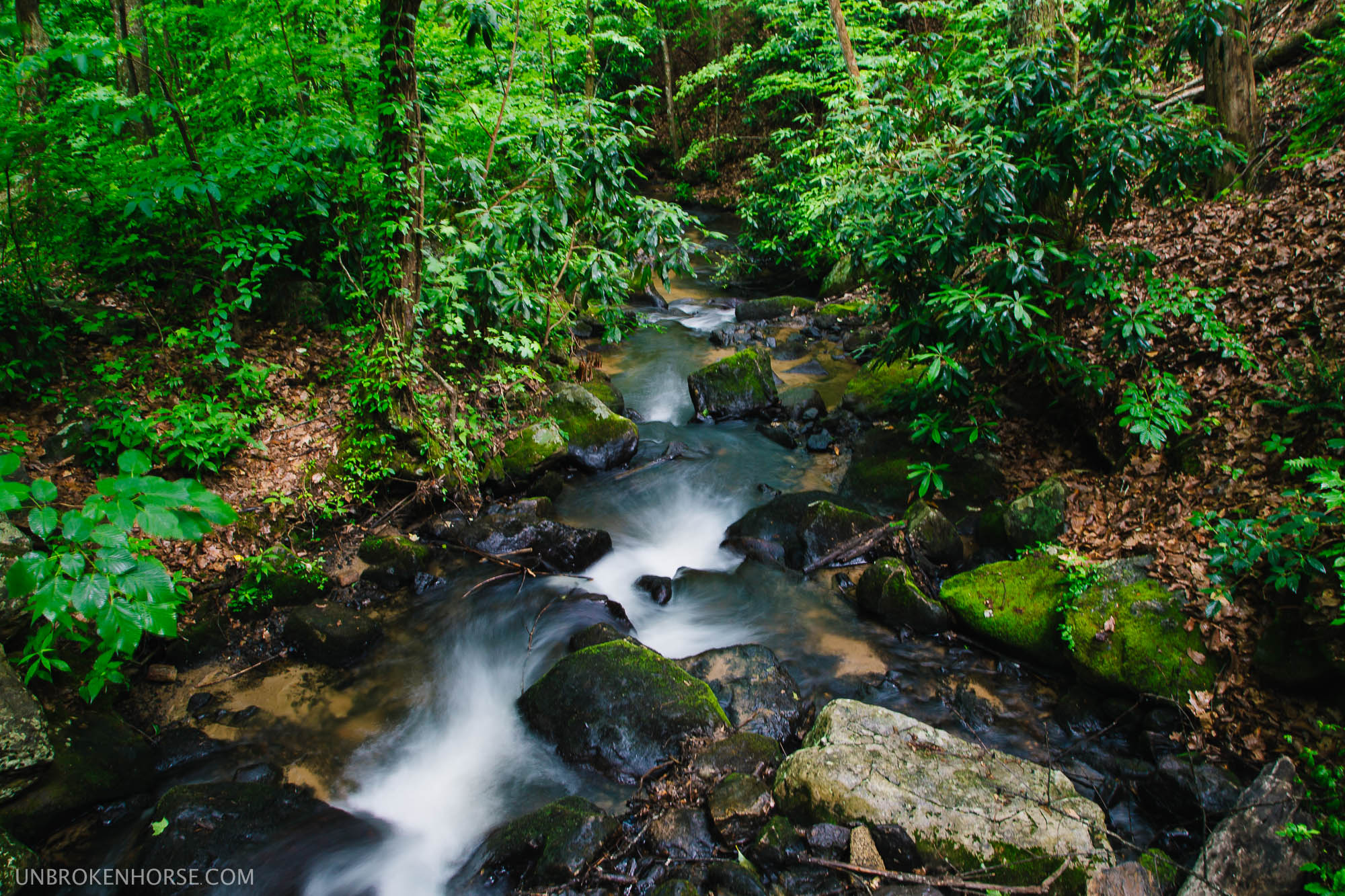 A beautiful pond after the first leg of the hike. Â I was at this same pond in 2008 and was enthralled with it even then. It's just as pretty… or even more so with the foliage being more dense.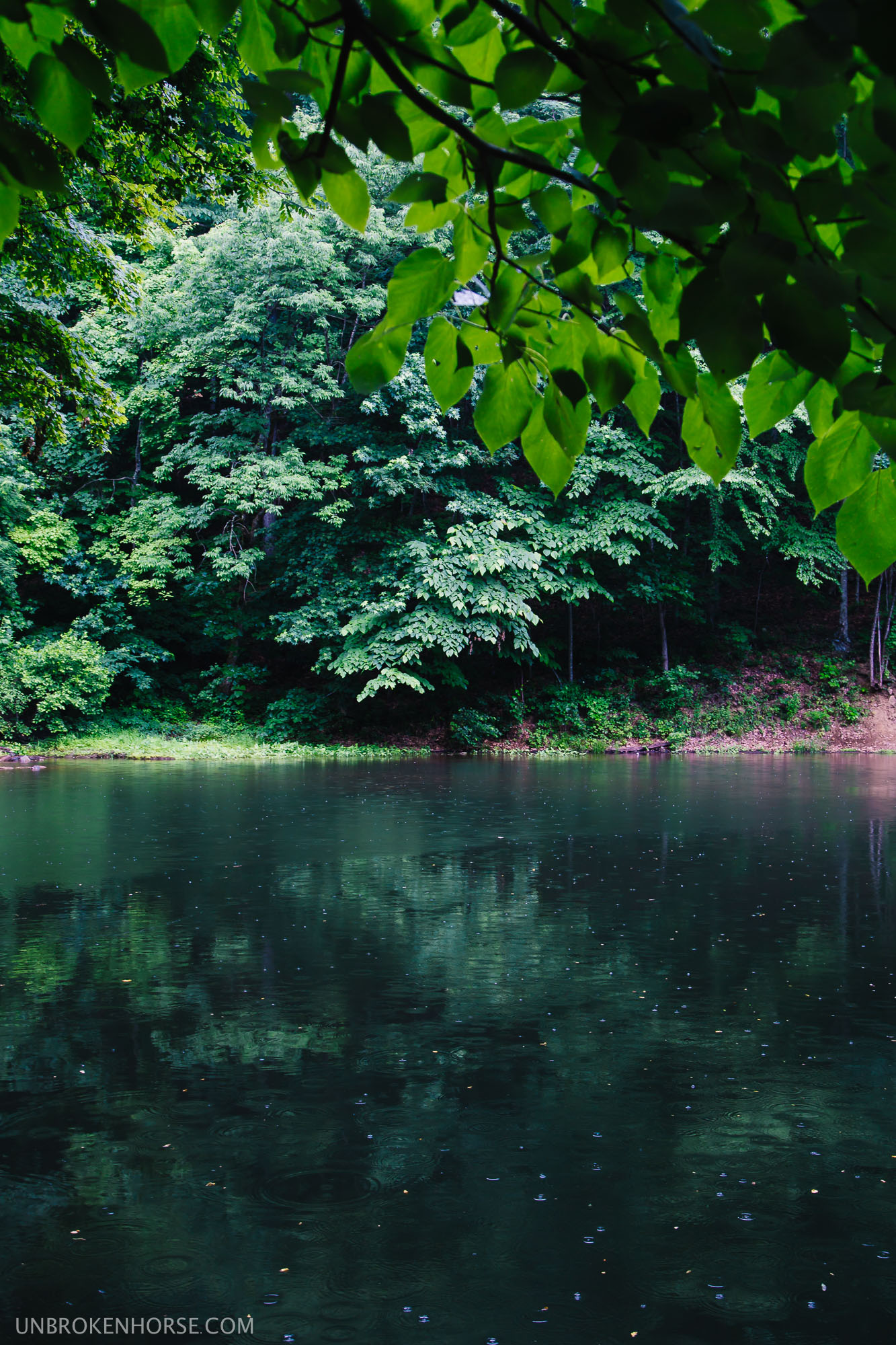 We saw some interesting ground plants including this blue lined mushroom.
…and the occasional spider.
After walking for a while we were rewarded with spectacular little falls and finally the enormity of Amicalola Falls.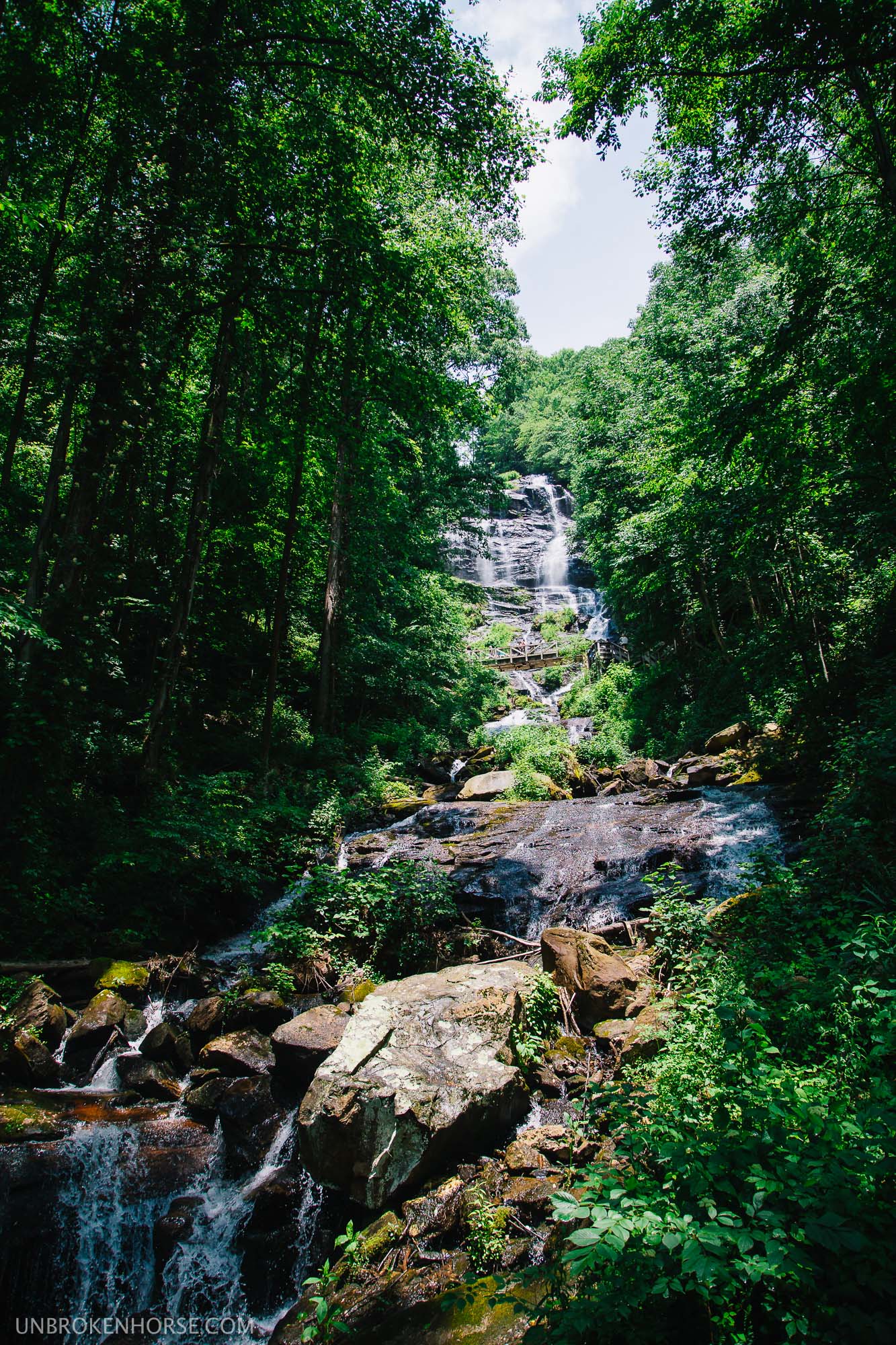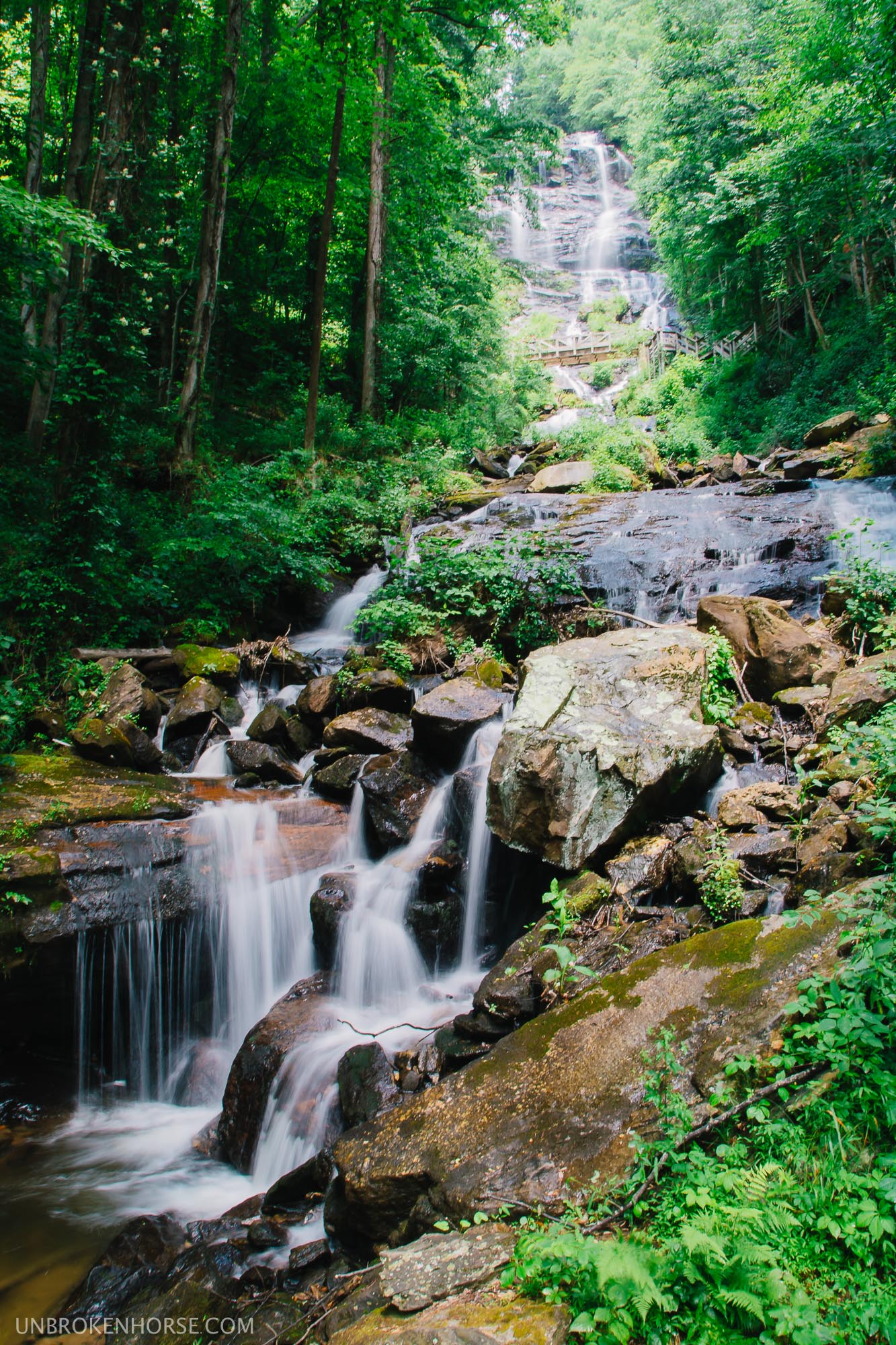 Ahh gorgeous!!! The view from the top of the 475 steps, at the top of the falls, wasn't bad either.
Jeremy and I had a wonderful time with our friends Val & Sam on this little daytrip. Â Amicalola is just a 1.5 hour drive outside Atlanta and is a very rewarding hike. Â It was also a great place to mentally disengage from the previous week.
In other news, we just booked tickets to Boston, Scotland and Ireland. It's all real now! I can't wait until July and August!