While I was walking home today, I passed a fruit stall I pass everyday. It's normally deserted, with only a few old tables and a party tent over it. Today, a short middle-aged woman was putting away some vegetables. It was Friday, I'd finally left work at 6pm, very late for me on a summer Friday, and the thought of some fresh fruit off someone's tree convinced me to turn around and see what she had. Lucky me, she was closing up shop and when I asked for only one box of peaches (I still had 3 miles to carry them!) she decided to give me ALL the rest of her peaches! That was NINE peaches! :
I brought them home and Jeremy made me this This after he had put in dinner in the oven 2 hours before and also did the dishes and laundry. I love that he just does his share and a lot of the time, much more. Dude, did I marry the right guy or what? Seriously, people have told me over and over the first year of your marriage is the hardest, but by far this first year of my marriage has been the best, easiest, most fun, least stressful year of my entire life.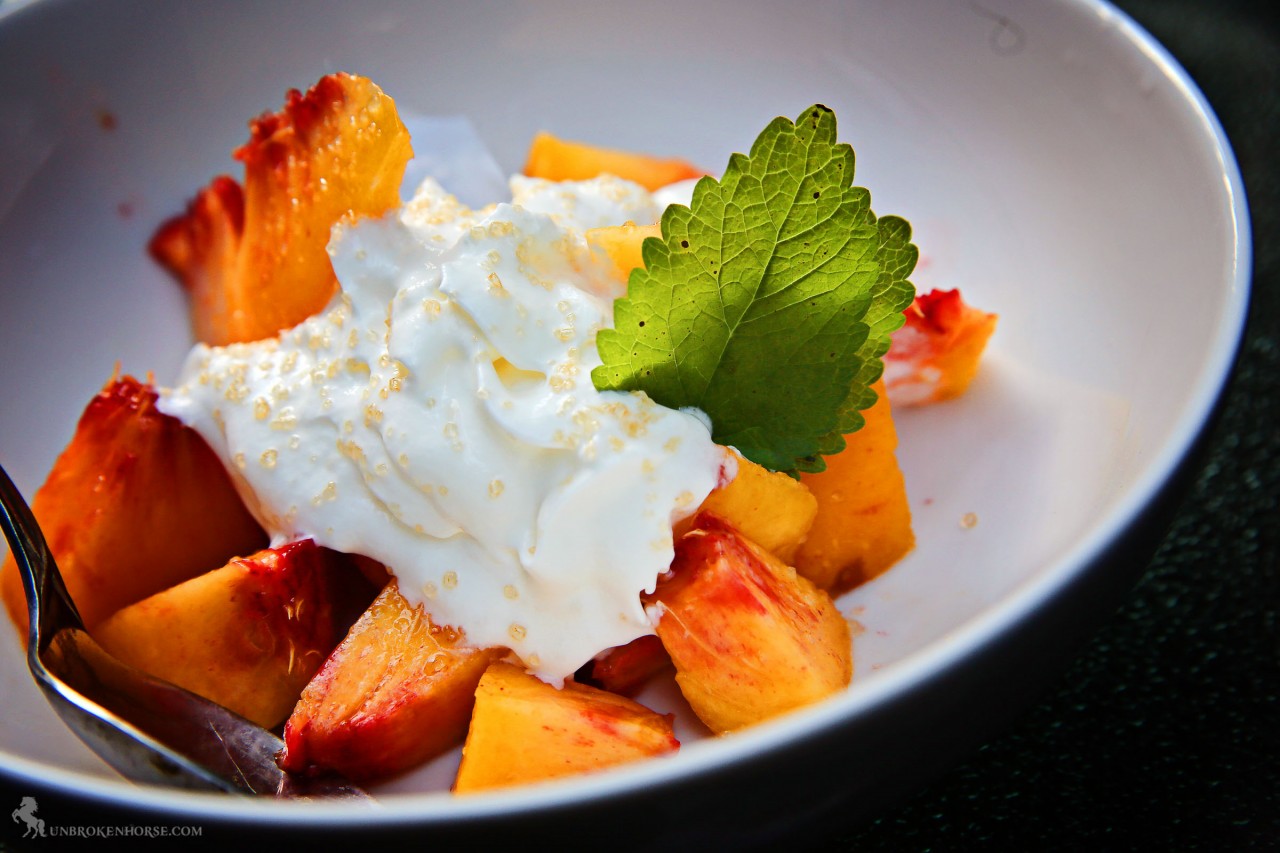 Life is well… peachy!