I was part of a group of about 30 people out to celebrate a friend's birthday. Reservations were made back in December for this past Saturday night (22nd of January).
Once enough people arrived we were seated in a separate room and the waiters started taking drink orders. I ordered a Mango Bellini ($9). If you've ever had Mango Lassi it smells exactly like it but when it hits your tongue it's like a mango champagne. It was quite good. My friend had the Strawberry Lemon Drop ($9) but said it barely had any liquor in it and tasted just like strawberry lemonade. Not worth the price tag.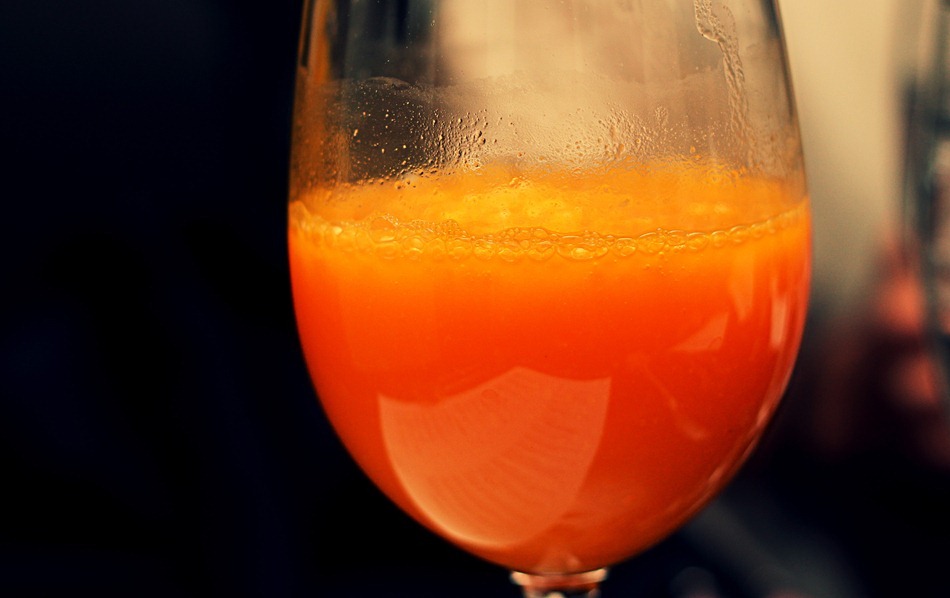 Mango Bellini
Silk's adaptation of this classic recipe from Harry's Bar in Venice, Mango Purée, Mango Liqueur and Sparkling Wine.
$9
I ordered the Korean Short Rib for dinner and it was DELICIOUS. The beef was so good. Soft, buttery and there was absolutely no need for a knife.  It was succulent and easily the best  beef dish I had in the last six months. This is a real winner. It was served with some kimchi, and some wasabi mashed potatos. I can't say I enjoyed the wasabi potatos as they were just a little too strong but the kimchi was perfect: The right mix of spicy, pungent and sour.
Korean Beef Short Ribs
Tender beef short ribs Korean style; served with wasabi mashed potatoes and kimchi.
$24
Dessert was a plate of green tea ice cream. Not worth it at all. It didn't even taste as good as the stuff you find in the H-Mart freezers. Neither the flavor of the dairy nor the green tea came out very well.
Overall the experience was good. The potatoes could use some work and they definitely need to find a new supplier for their ice cream.  The beef made the dinner though. Thinking about it makes me smile. Kudos to the chef for the beef that night.
Final Verdict: 4 stars. Give it a go. It's a great place to take a date. For current menus go to their website: http://www.silkrestaurant.com/
If you would like to keep tabs on all reviews I do, follow me on Yelp!