I found a hummingbird on the concrete outside my work. It wasn't dead but it wasn't able to fly. Instead of leaving it there to be trampled, I brought it home. It's weak but not so weak it can't sit or fly for a short distance. It flew from my kitchen and landed on the couch, albeit awkwardly. I left it out on my deck on an empty hanging basket. Hopefully it feels better and will fly off. I got some photos before I said goodbye.
I have to leave for a while so I hope it'll get better and fly away.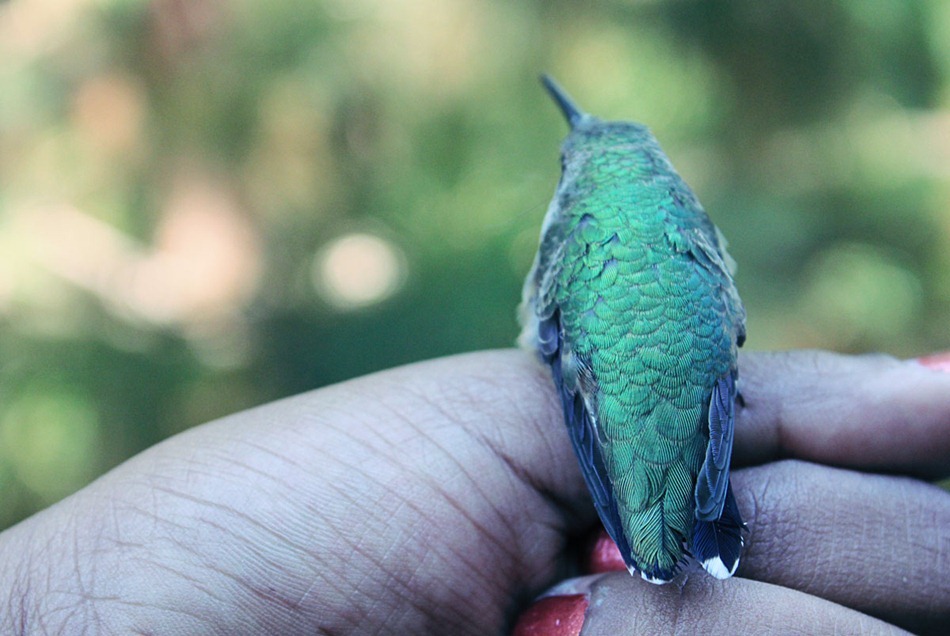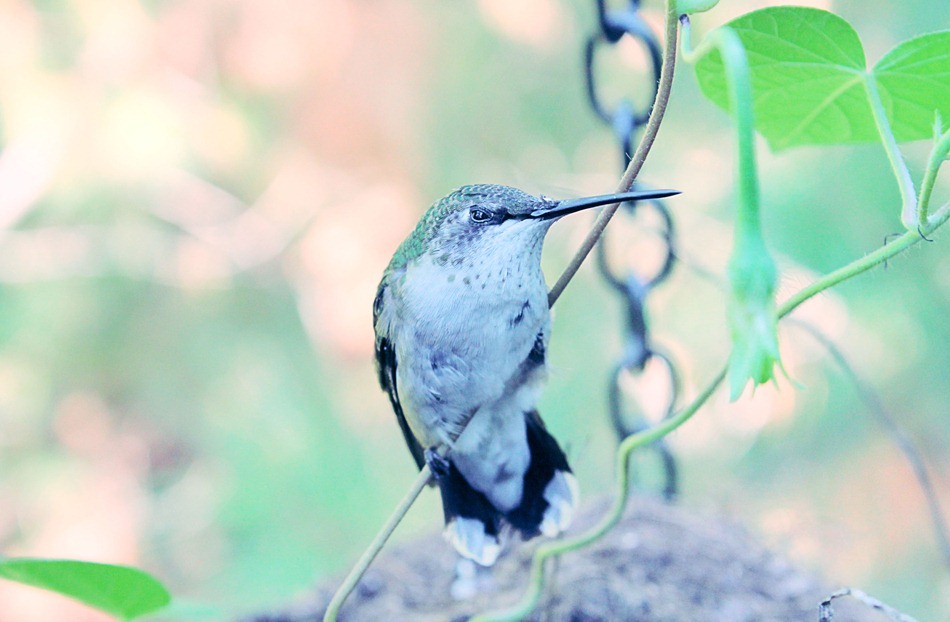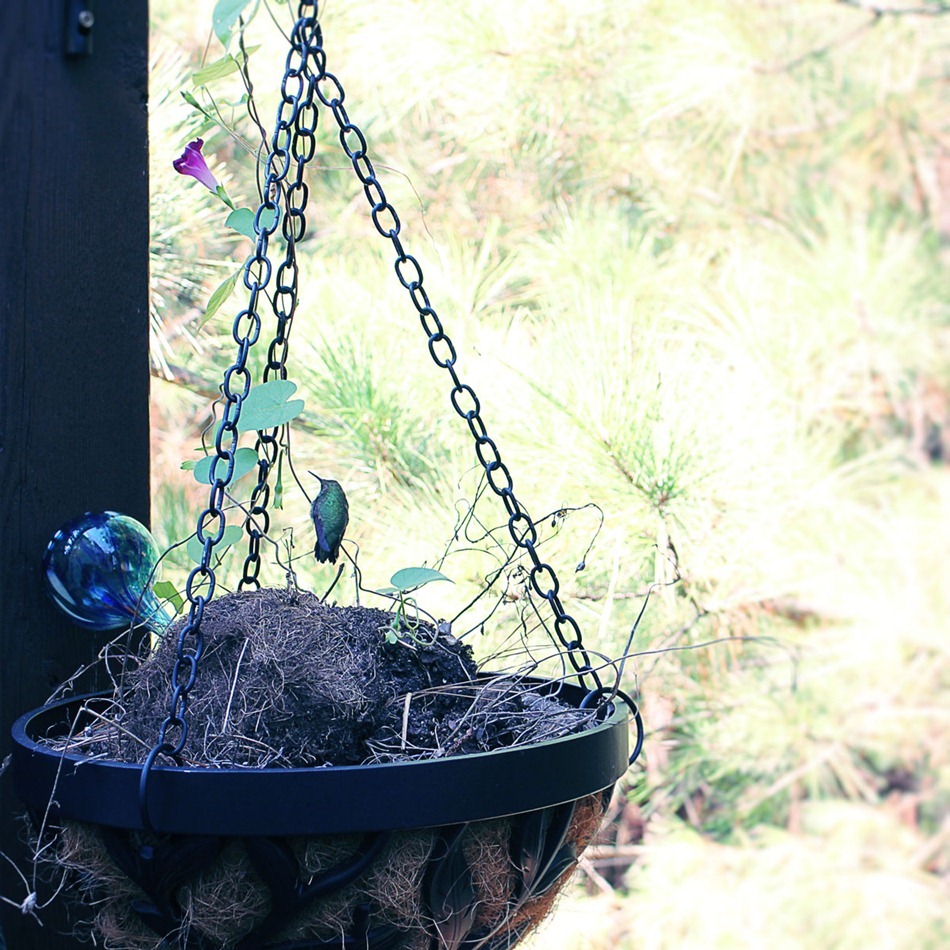 Good luck, little guy.