So, I really wanted to step into the Cosmopolitan but we never got a chance to during our 3 days in Vegas. It looks really mod and awesome at night.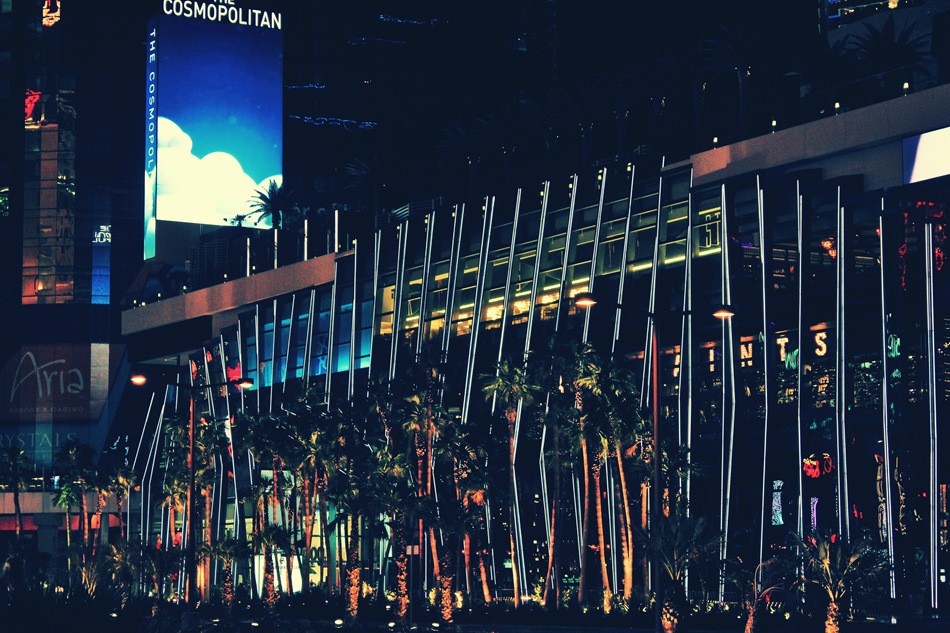 Vegas is pretty sweet on the outside. Here's the Planet Hollywood entrance.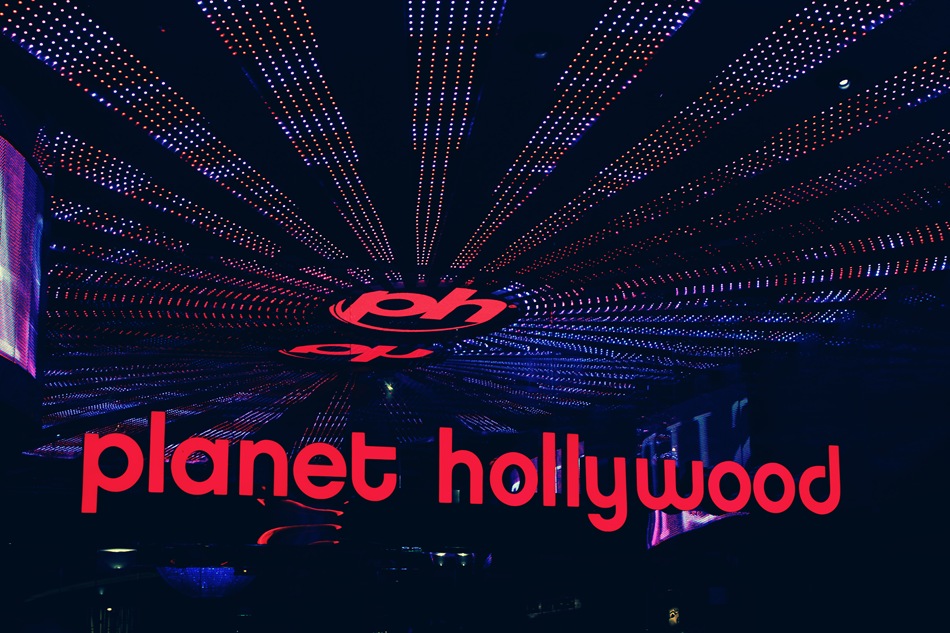 The gardens in front of Caesar's Palace, facing the Flamingo are gorgeous at night too.
There are four walkways connecting four shopping centers and four casinos. Here's one, right before Bally's and Paris.
Here's a view inside New York New York. The large pink cubes actually color shift between blue, green, and purple aside from the pink.