This was taken after the rain in early 2009. I have always had a mini love affair with water droplets. I loved using them as their own little lenses, capturing a scene on their own within the image.  You can sort of see the driveway, the lawn and some trees in this one.
Because water gives you so many opportunities to play with light, I enjoy shooting the same thing in a couple different ways, silhouettes and out of focus shots to emphasize some interesting controlled bokeh.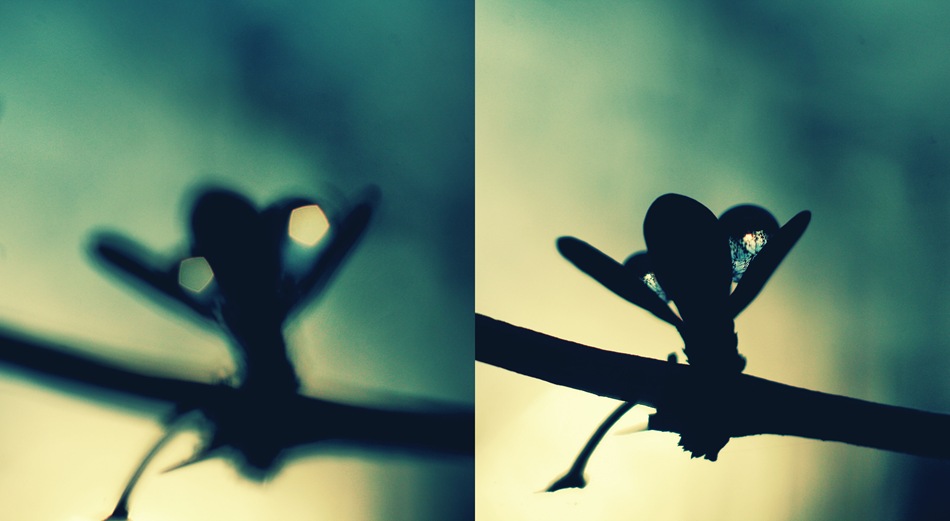 God, I love photography.