I've had my Mavic Pro for almost 2 years now – Â but I've been reluctant to take it out and really give it a spin. This is partially because I sent it careening into some underbrush in the North Georgia Mountains about 3 months after I had gotten it and lost all my confidence. This time, I promised myself I would get over the fear of losing my drone and just see what I can manage. I am so glad I did. I enjoyed flying my Mavic over the Hawaiian Coastline, and even inland.
Here's an overhead view of the Maui Coastline – near Makena.
There's a couple of specks in that picture that are myself and my husband.
I really got into my element in O'ahu. Â Here's a view of Waikiki, and a few of its coastal features shot from near the marina.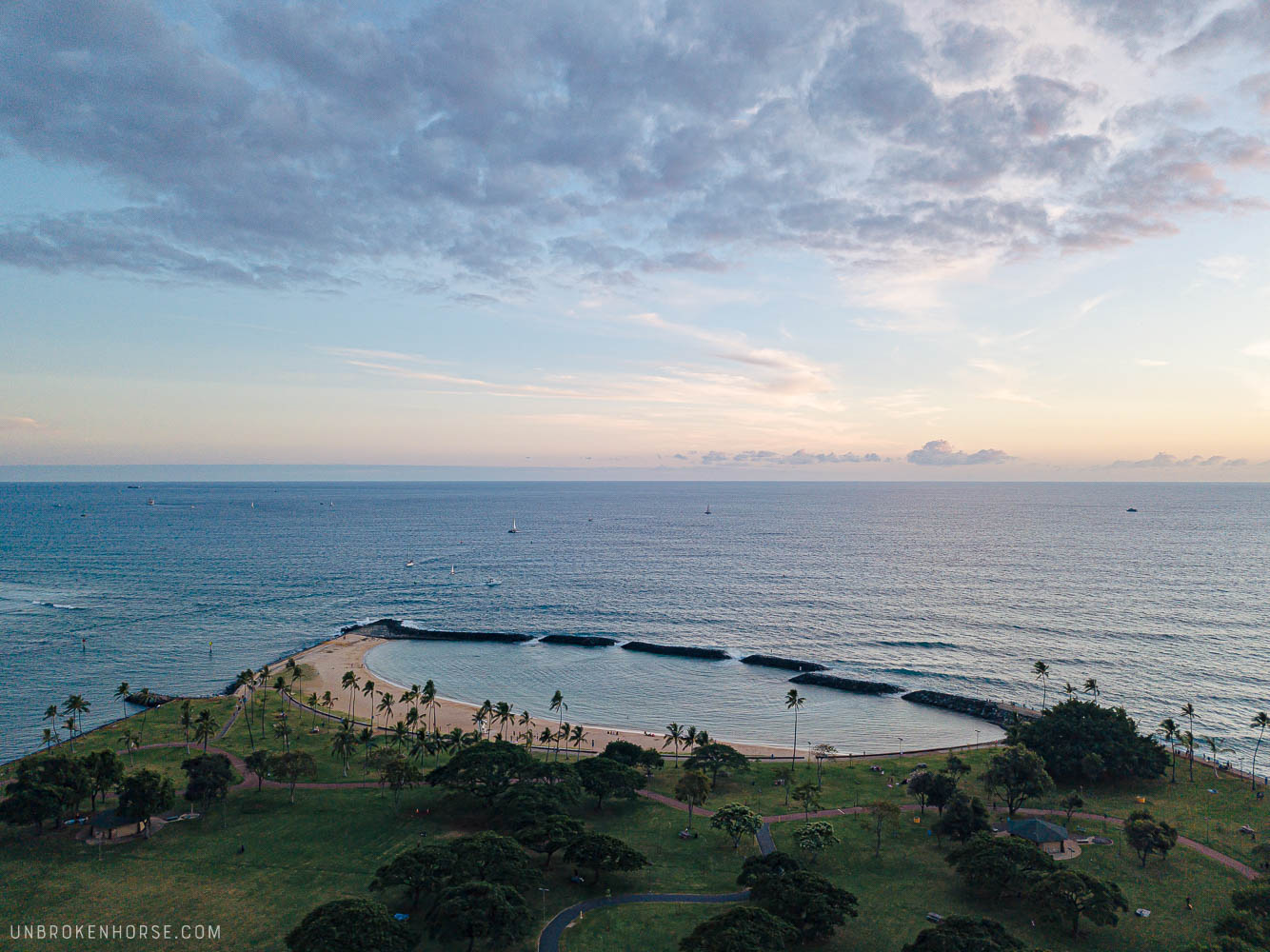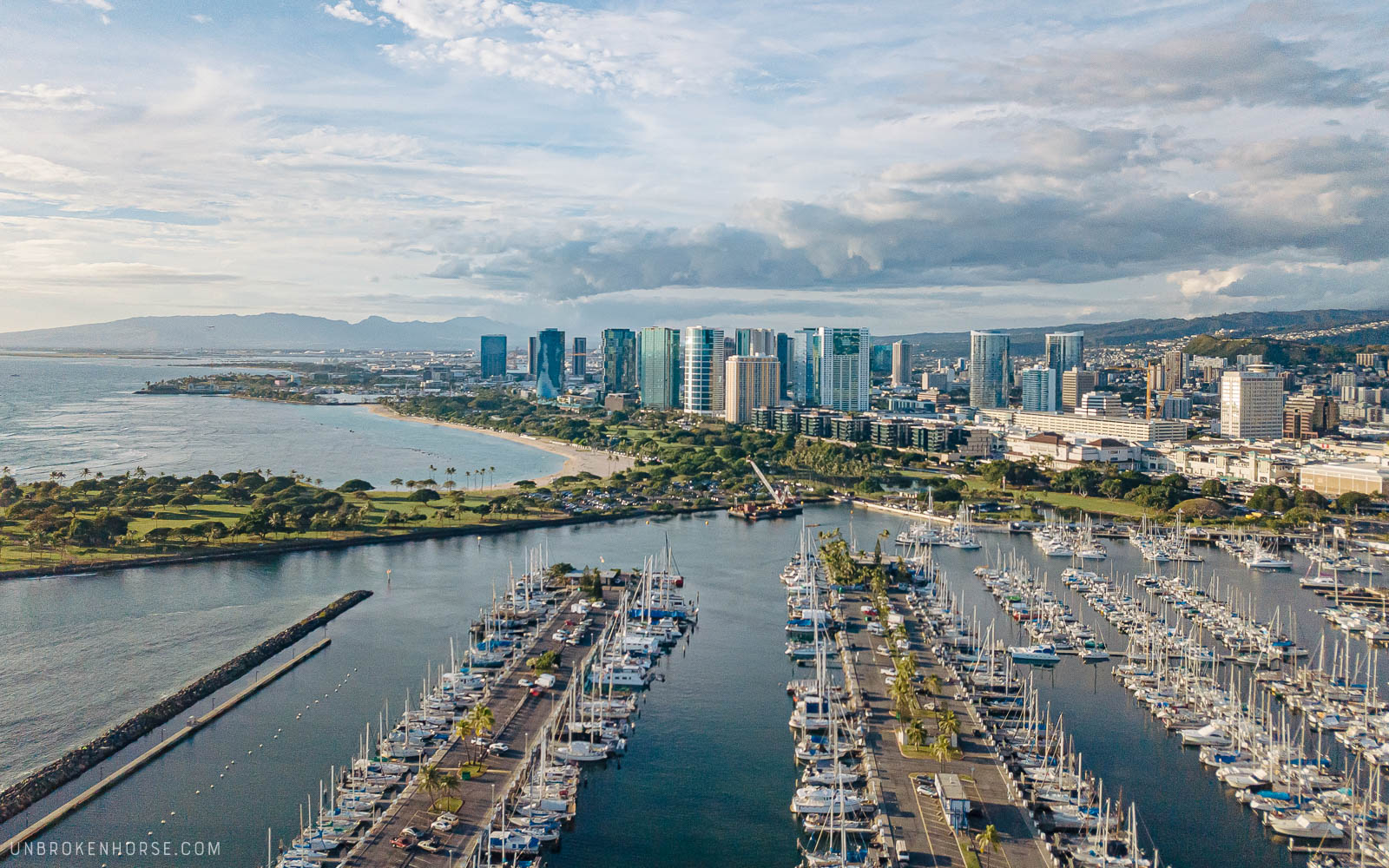 I was able to capture crews heading out to the sea and palm shadows towards sunset.
Sunset was my favorite time to drone – the interesting shadows and lighting and the eventual show of the sun setting is so thrilling.
The North Shore of O'ahu was also thrilling to get some aerial footage because the waves were so active, huge, and the top-down view was just so beautiful.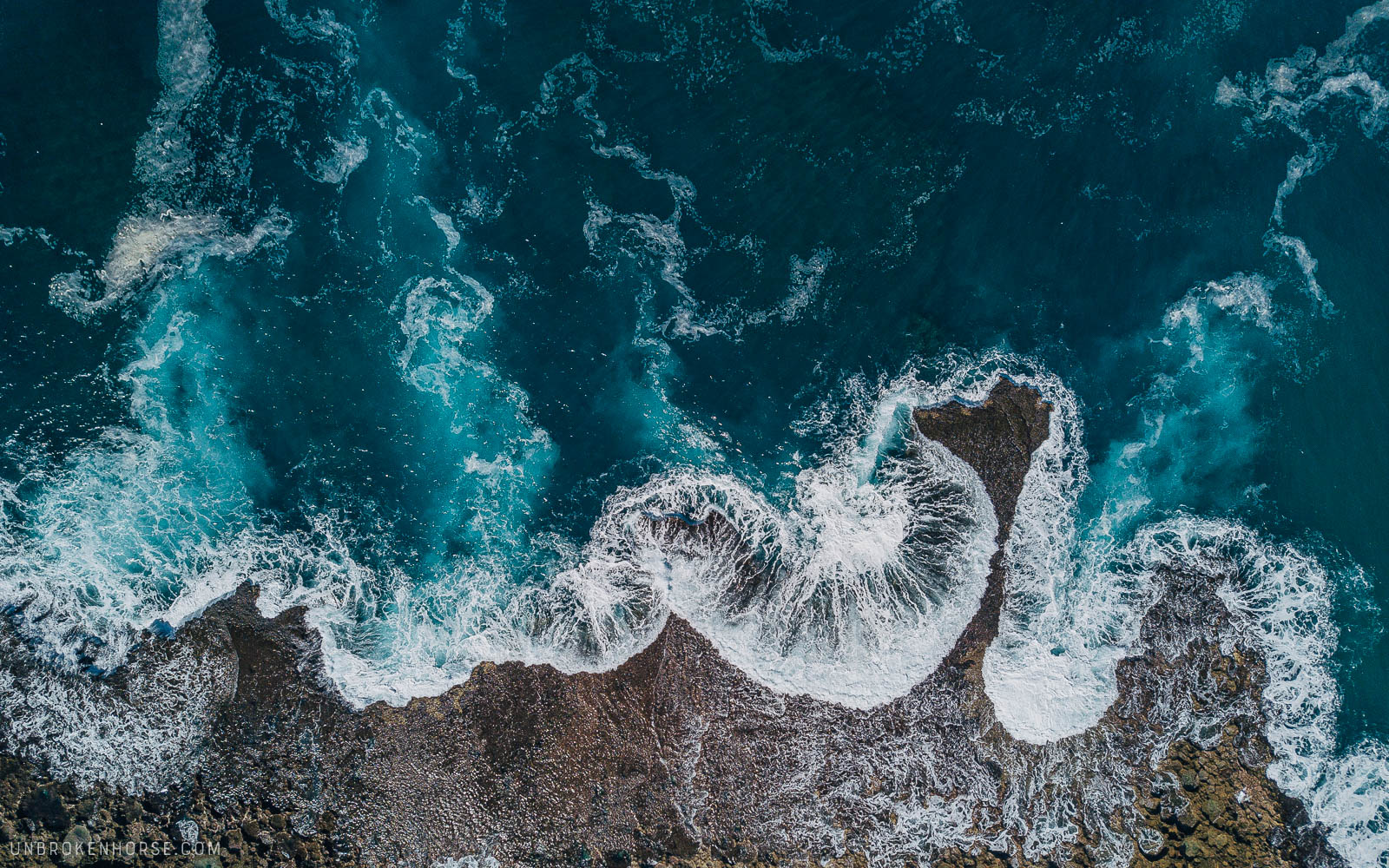 I'm going to do a ton more flying in the future!!