Architecture is one of the sweetest highlights of every trip we take.  This trip we decided to visit the Air Force Cadet Chapel in Colorado Springs.  It's pretty striking from the outside with it's sharp lines and futuristic visage. 
The inside is the real striking show of architectural prowess.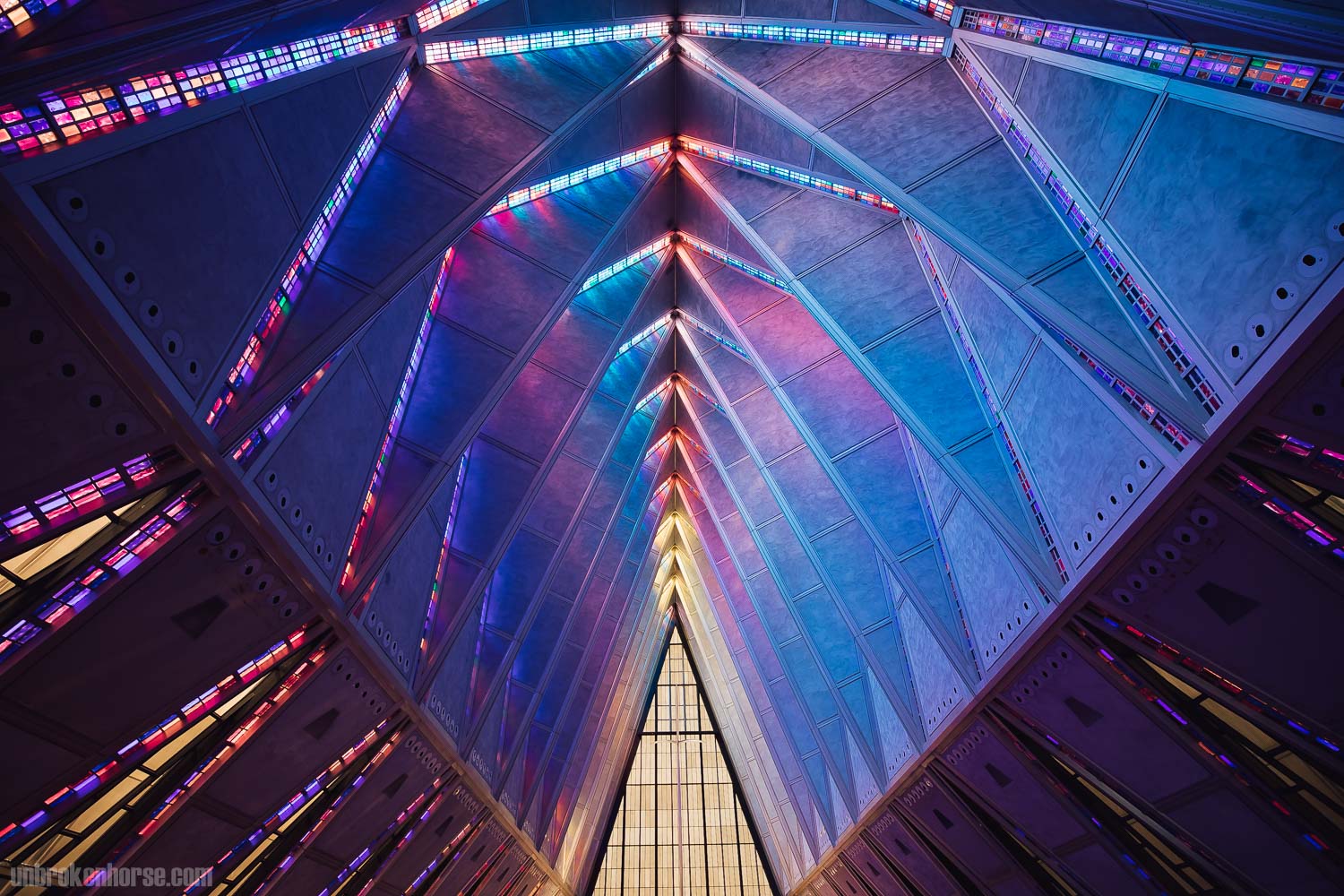 It's a must stop for architecture lovers. Â The chapel was completed in the 60's – a reminder that visually we've been "modern" for quite some time.