This is the second day I've been forced to work from home since the ice in my neighborhood is thick and not really navigable. The resulting scenery however is spectacular. If it wasn't so dangerous I would have definitely driven out to one of the numerous parks in the area to have a look and take some wintertime landscapes before too many people venture out and destroy them with footprints. Sometimes I wish I owned some snowshoes.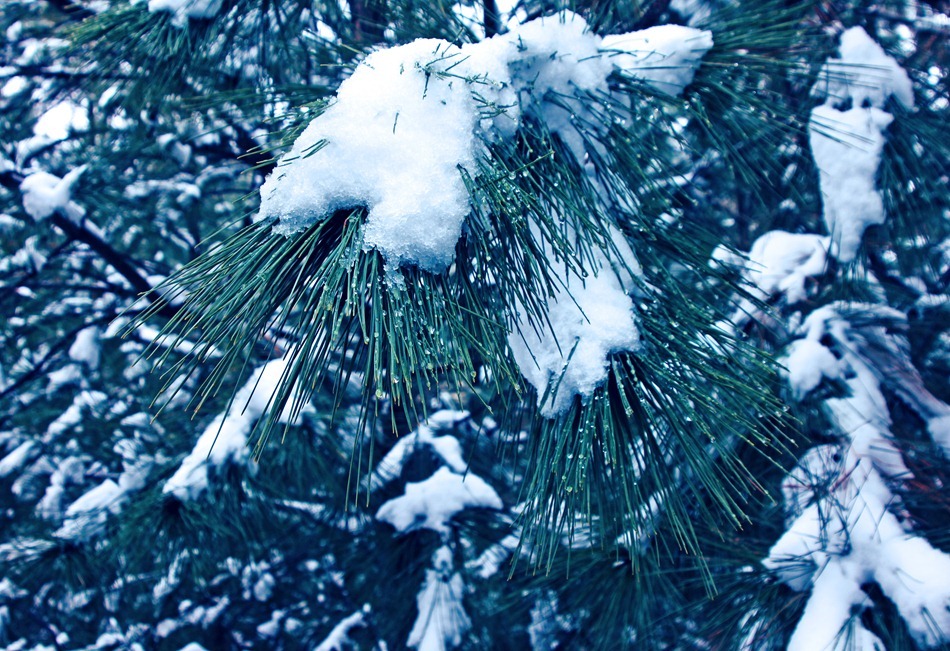 It's starting to melt and form droplets everywhere.
The ice was beautiful last night.. and I'm slightly sorry to see it go.  This is the second out of the ordinary snow we've had this winter, so maybe there'll be more!
Here's hoping!  Also, here's a little video of me trudging through our ice coated snow.