I bought some beautiful resin earrings the other day from this wonderful store.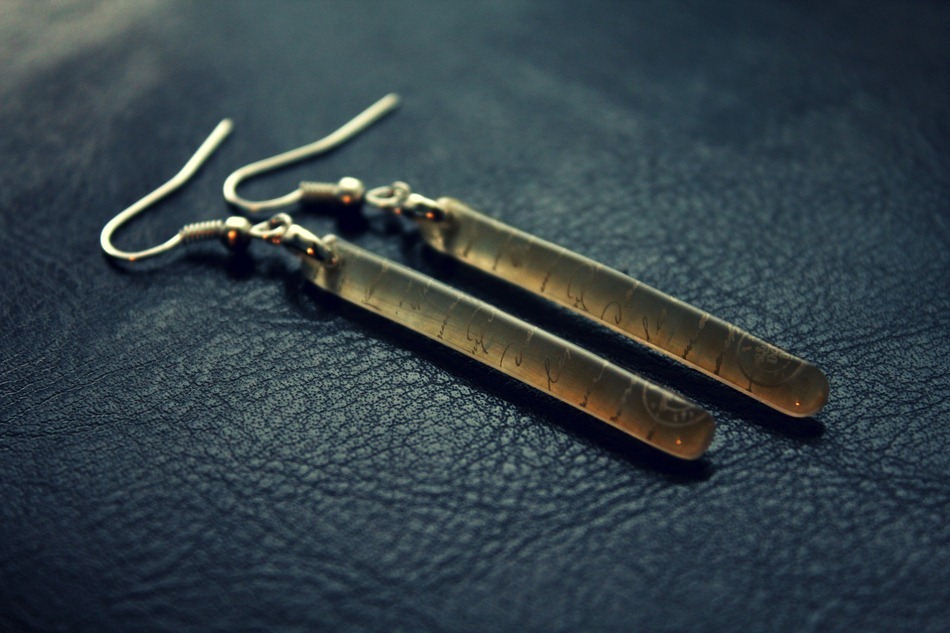 This dreamy scriptacular amber pair will go with about half my work wardrobe. :)
I've always had a thing for peacock feather-themed stuff and this pair was just begging me to buy them.  Now, this isn't the first time I've bought something on etsy but it's the first time I've received what I've bought in really cute packaging! Both earrings came individually housed in their own totally awesome boxes!
I love it when a seller takes the time to make pretty packaging!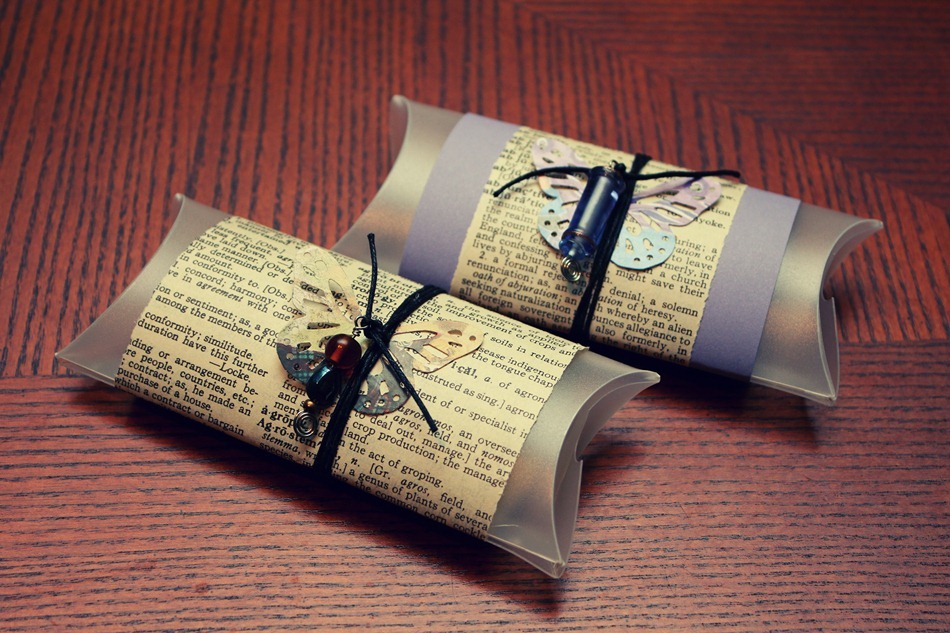 Isn't that just adorable? I loooooove the beads, the butterfly cutout and the wrapping of old dictionary pages. It really lends some class to the plastic cover in which they were delivered and made me doubly excited to open them. I'll be honest, I kept the packaging and will probably use it for gifting something else. It was a wonderful surprise with my purchase. :]
I love the craftmanship that went into each handmade earring set too. They're lovely and the findings used were not cheap.  I will likely be a repeat client. :]
I have my eye on three more pieces, in fact.  I think they'd make a good gift for anyone who loves to wear something elegant and noticeable.  Make sure you check out her store.