I have a few things we did in Paris to share with you.

Just moments before we touched down in the French capital — if you squint a bit, you can see the Eiffel tower in the distance, right below the wing tip.
We climbed up the the Sacre-Coeur and stepped inside for a minute and I was reminded again that I definitely have a thing for cathedrals and their cavernous domes.
Outside the Sacre-Coeur, a band played. I thought they were good – although I was very enchanted with their very happy demeanor and the high five I got after dropping in a couple of euro.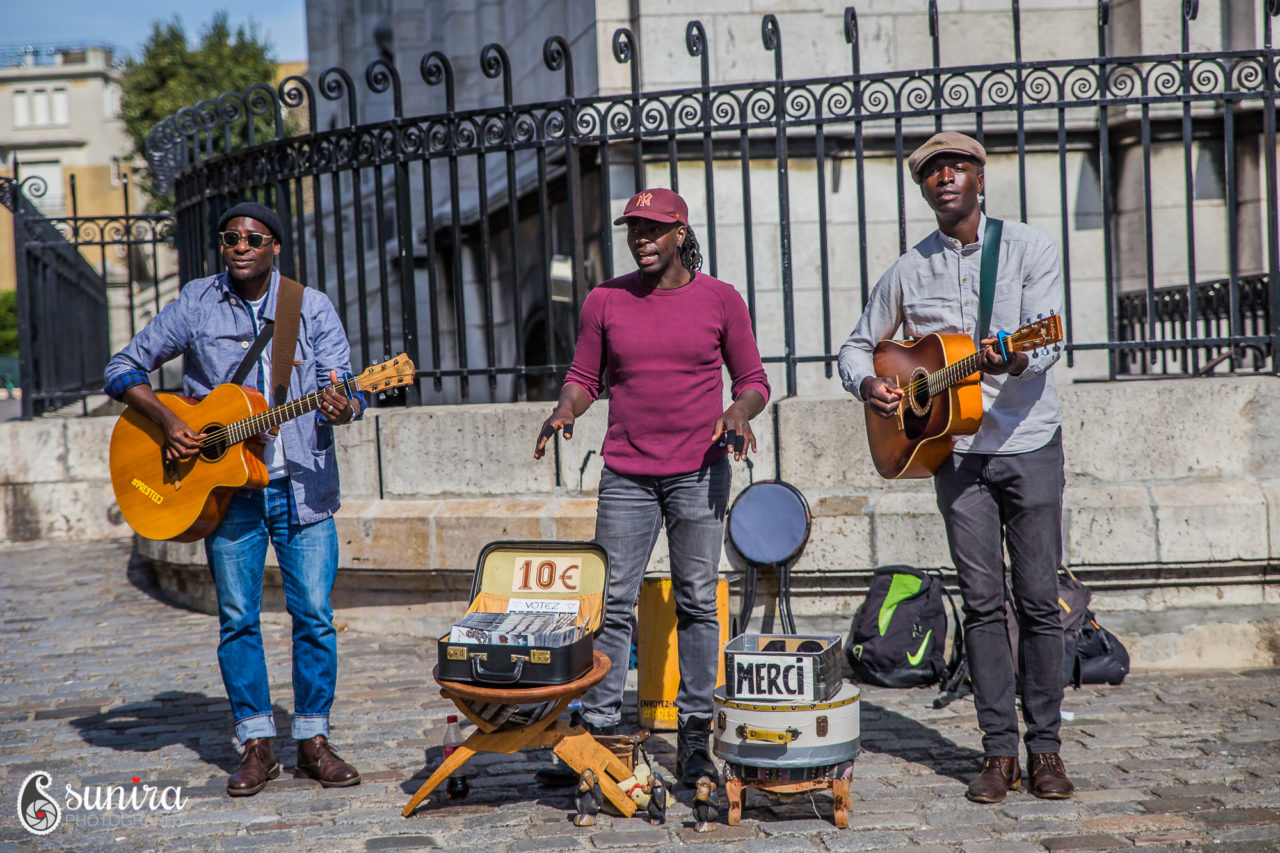 The charming streets of Montmartre were wonderful to walk through.  Many famous artists got their start in this neighborhood of Paris. Hidden shelters in the bushes for the nomadic vagabond type could be seen if you looked hard enough.
Flocks of pigeons at Notre Dame take flight at the gunshot-like sound a local photographer made with his equipment.
We spy a pair of Indian ringneck parrots in the gardens of Paris – a surprise to me. A little bit of research revealed that they have a healthy population in Europe and in particular -Paris. They're not considered invasive despite their large population because it seems they don't take resources from the local flora and fauna, eating a fairly non-destructive diet and using nesting holes during other species off seasons.
And of course, last but not least – the face of the Palace at Versailles: a symbol of both opulence and runaway greed.