Part of the reason Jeremy and I decided to go to Asheville was to just get way and do something relaxing, low key, and was just the two of us.  On recommendation we decided to visit the North Carolina Arboretum.  It's a beautiful experimental forest and it cost only $8 for the car. It was worth many times more and even though it poured around us, we managed to see some beautiful gardens, hike some trail along a rushing creek and get that alone time we've been running short of.
A solo squash!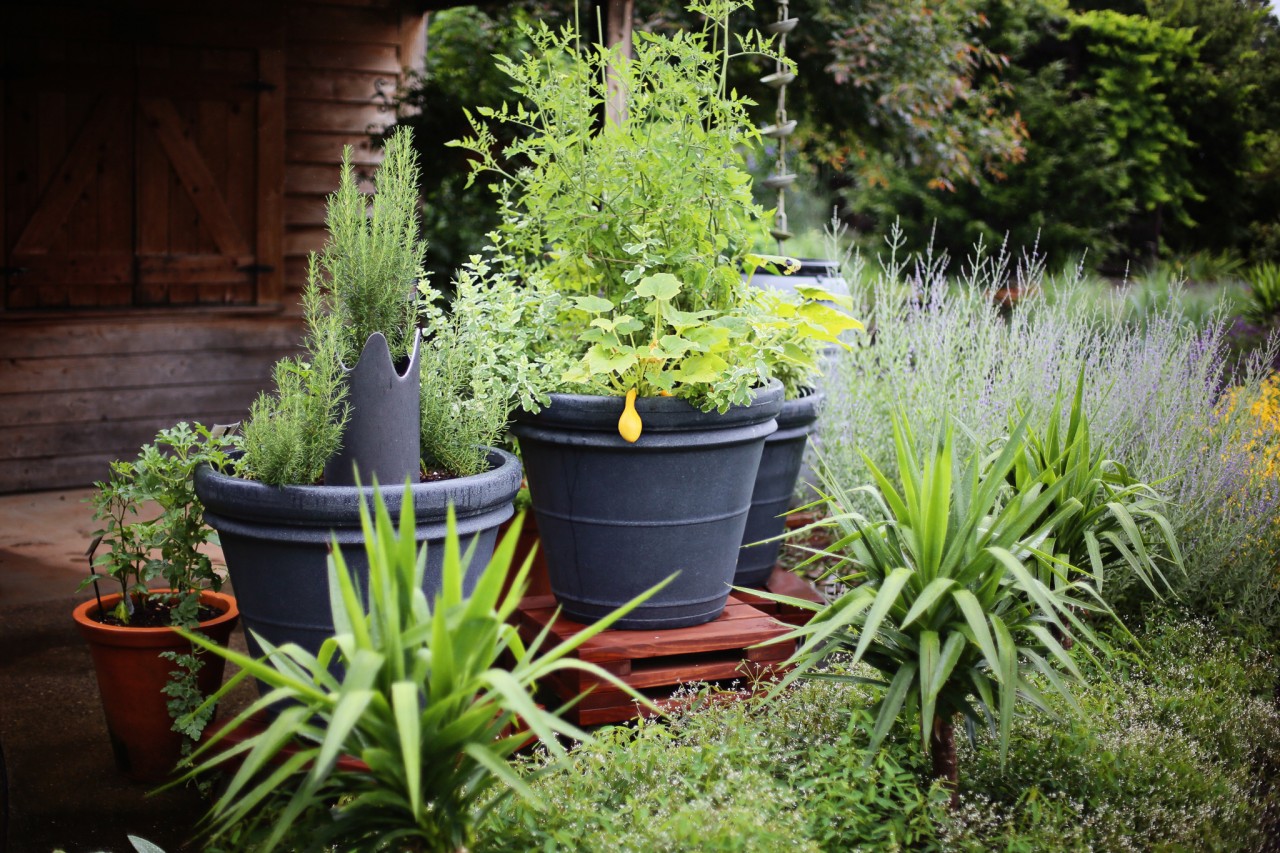 We decided that a little rain isn't going to ruin anything for us! You can see that it's actually pouring in this photo of me, if you look at the top of that arbor.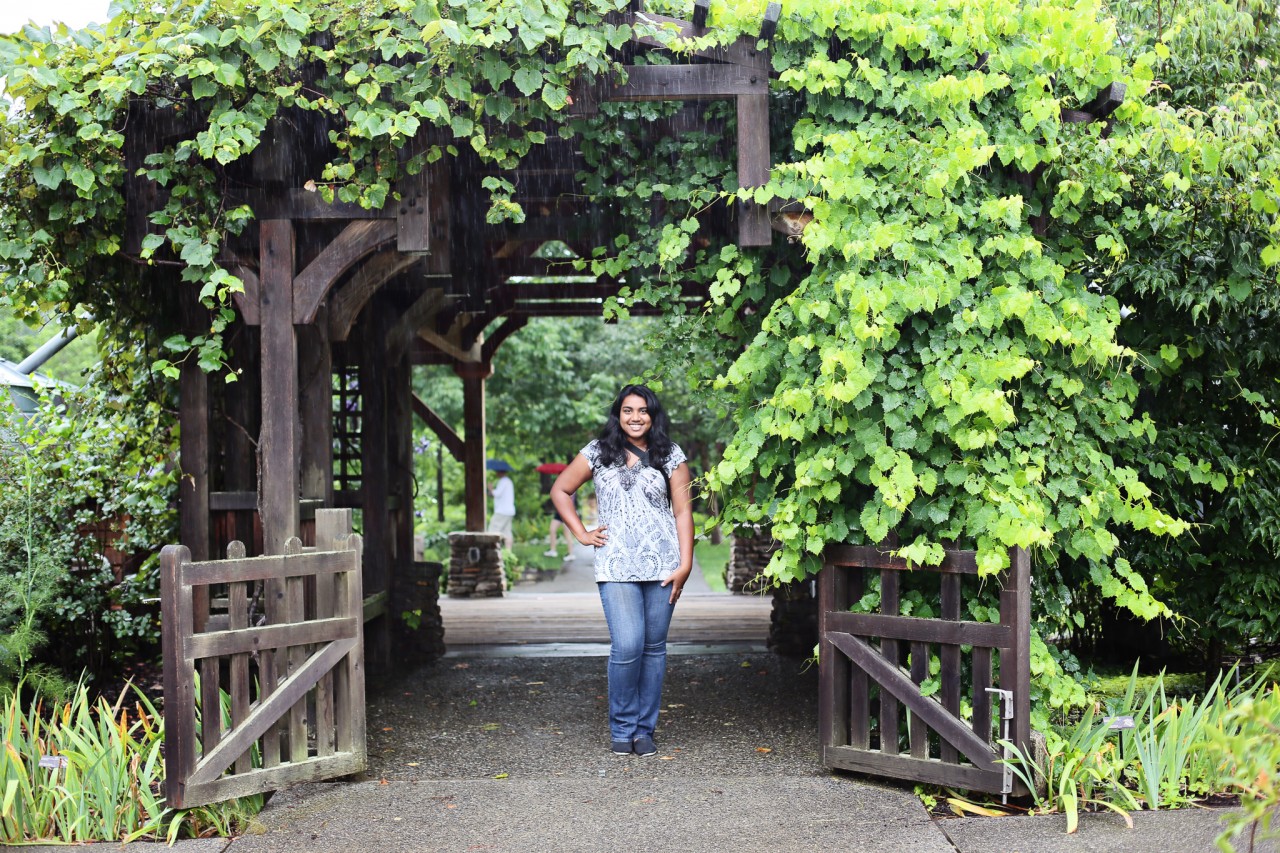 A wet experience isn't a bad one! The greenery really shone in the rain.

I loved this little pseudo bonsai on the way to the actual bonsai gardens.

I thought this little guy was a hummingbird at first. He is, however, a hummingbird moth. It was fun chasing him through the flowerbeds.
It was also fun chasing Jeremy through the flowerbeds.
Bonsai excites me.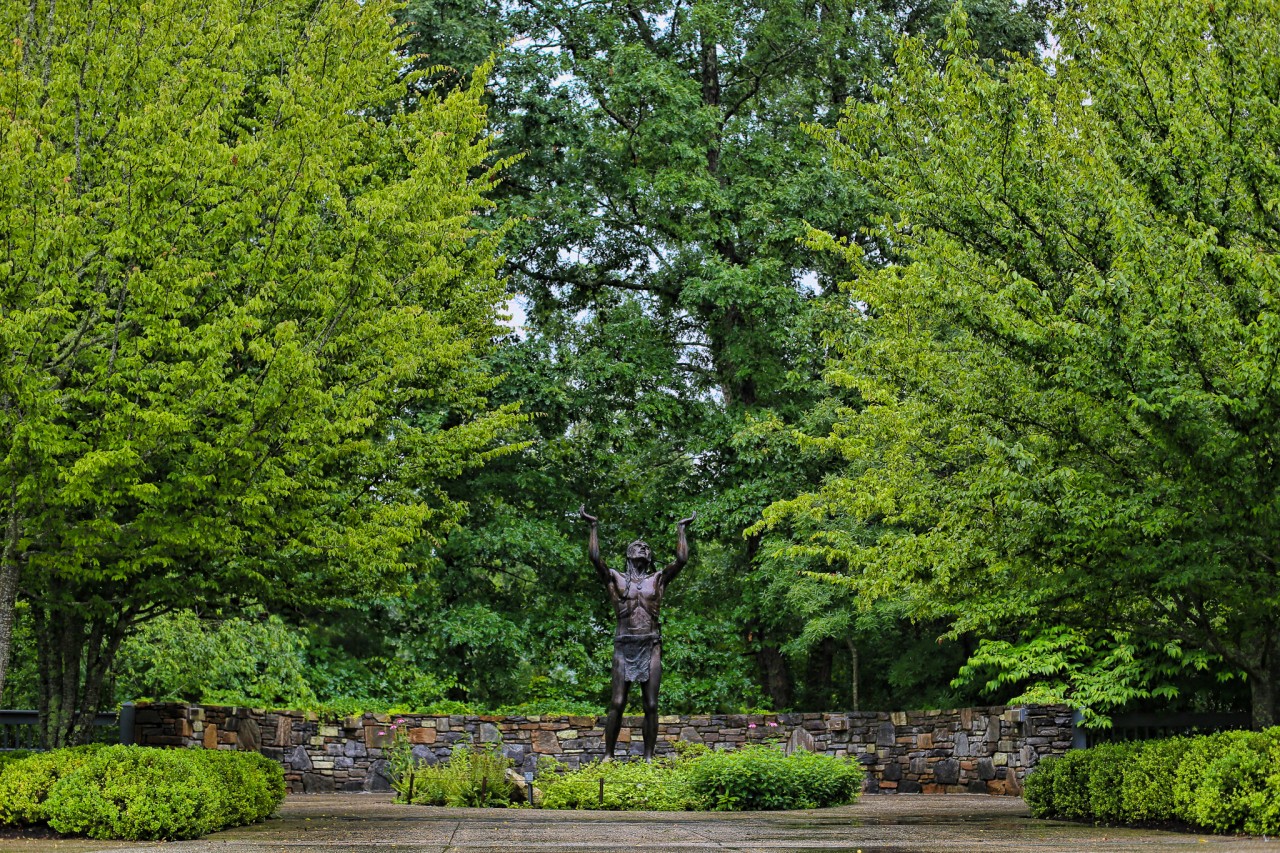 The trails were wet and lush but awesome!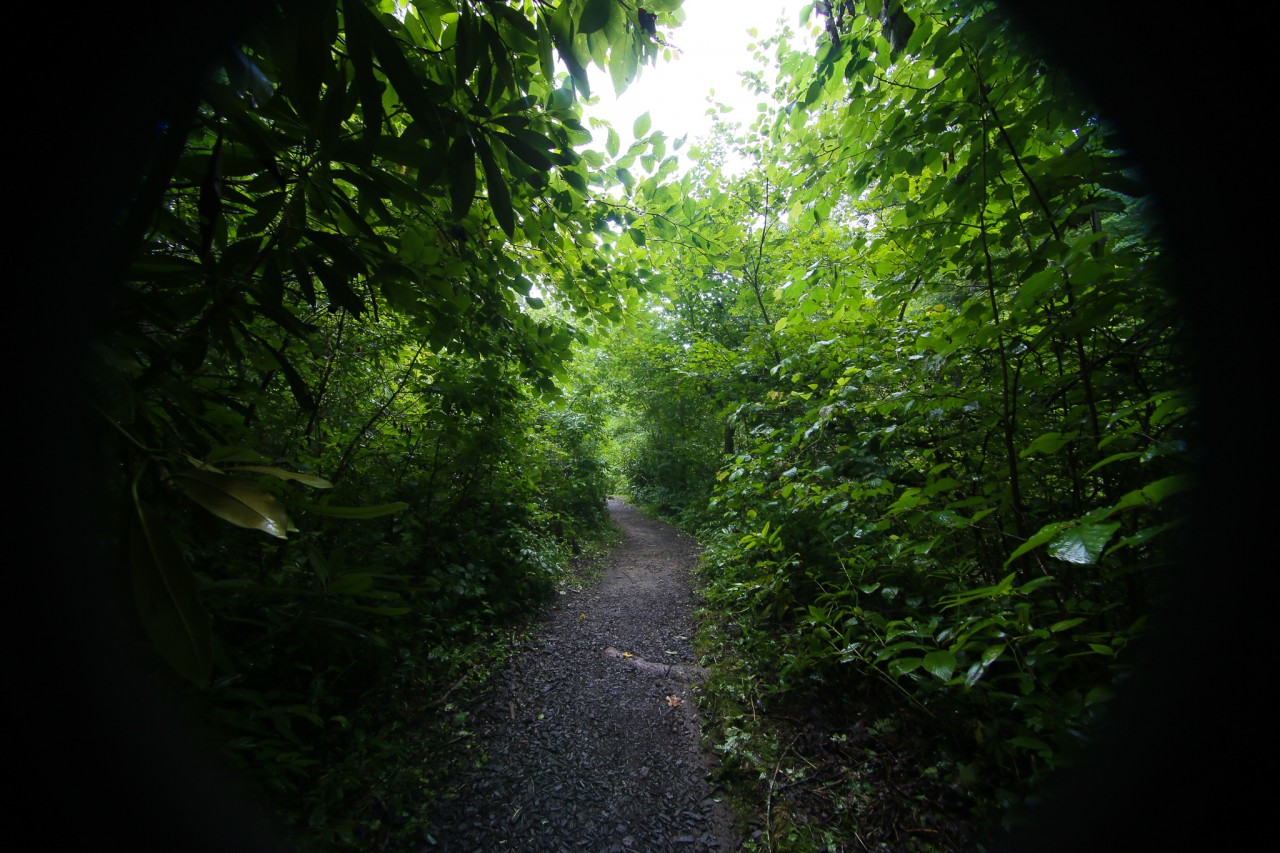 I think I'll put together a quick Asheville 4 day tour post of places to check out. :)