The Florida Panhandle Coast is surprisingly clean and uncrowded, considering we went in June. Most mornings saw a few beach goers and barely anyone in the water. Here a lone surfer made an excellent subject for me!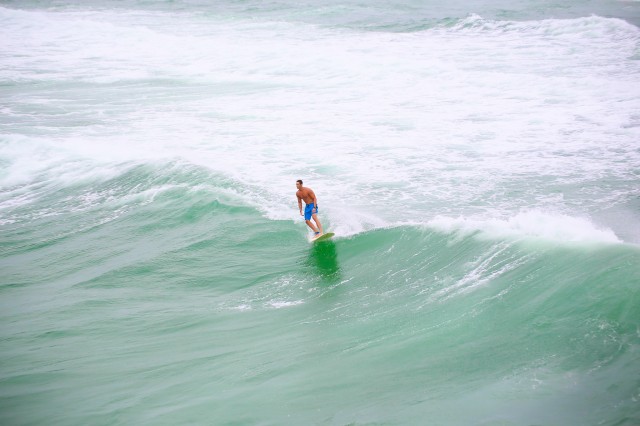 Surfer boy wasn't alone for too long because suddenly.. DOLPHINS!
Man I love dolphins. I've never had the opportunity to touch one or communicate with one and I think that would be just super. Otherwise, the usual assortment of disgruntled seaside creatures and scenic beach views dotted the coastline.
See ya, next year!