This is our regular waiter at Fado, Charlie. He is awesome.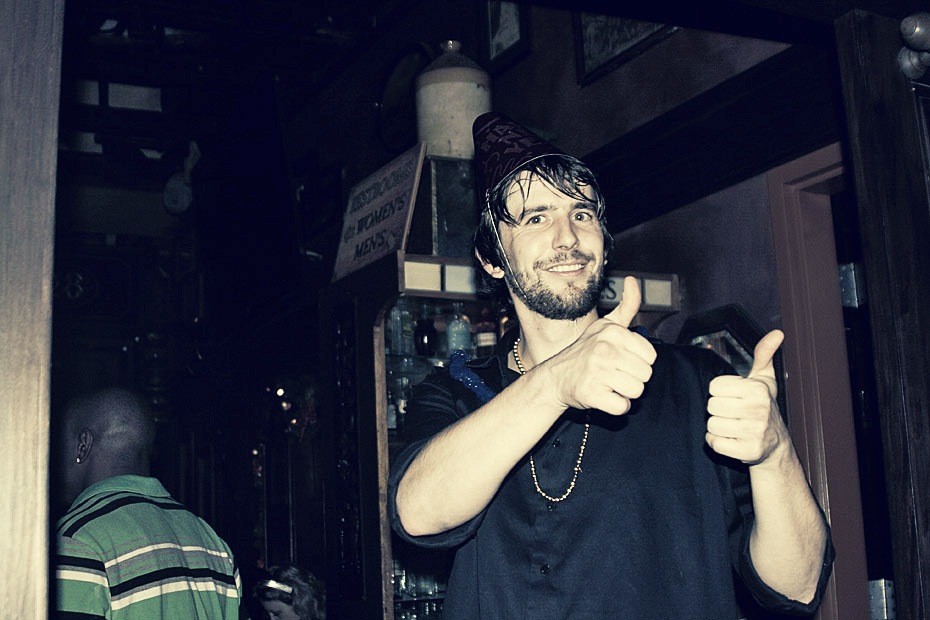 And yes, I know this picture is more than a year old but I suck at processing photos during really busy weeks.
In other news, I am definitely toning up in preparation for bootcamp. :) But I now have no time for most anything else.
Also I was at work at 6:30 this morning. Yawn.