I have to say the Bellagio was my favorite hotel on this trip. Between the great room with a view and the crazy amount of amazing décor, I was in photographic heaven.
The ceiling in the lobby has a glass display by the famous artist Chihuly. From his website:
It took about 10,000 pounds of steel for the armature and some 40,000 pounds of hand-blown glass – over 2,000 pieces positioned fifteen to twenty-five feet overhead.
And truly, the installation was impressive.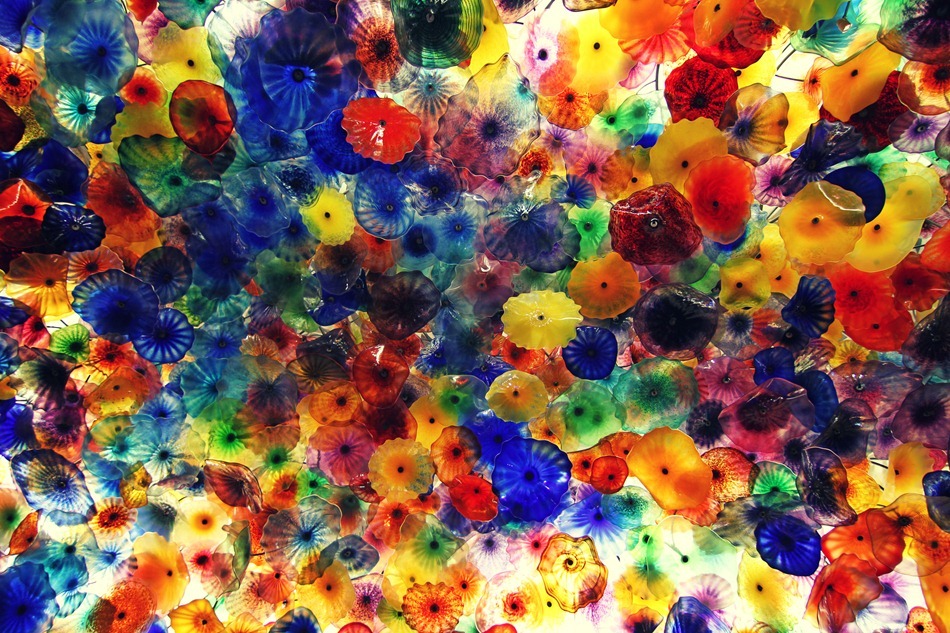 At different angles, the glass emits different opacities. It's awesome.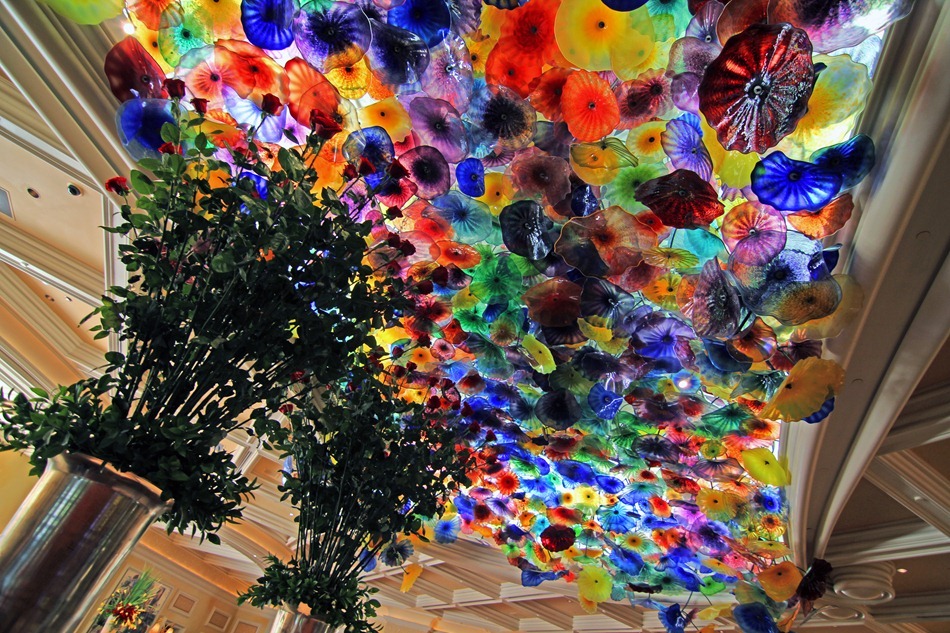 There are smaller installments in the hotel, like this piece in one of the many lounges.
It's gorgeous. I wish I had moved in for a closer shot. Here's a 100% crop for some detail.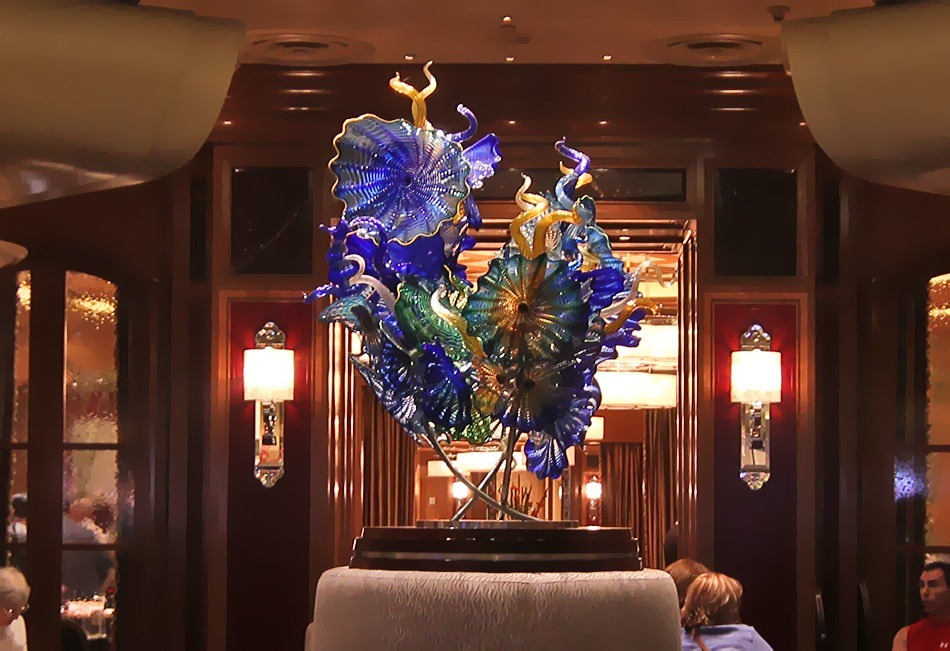 The coolest overlying theme to the casinos were their intricate maze-like layout which took you around many different areas with their own purposes and charm. Tomorrow, I'll be showcasing one area which catered to one of my favorite things. :)