You know what's cool about low light photography?  All the wonderful grain that, after over-recovering the shadows, gives texture to an image.
And you know what's even better? Converting it to black and white.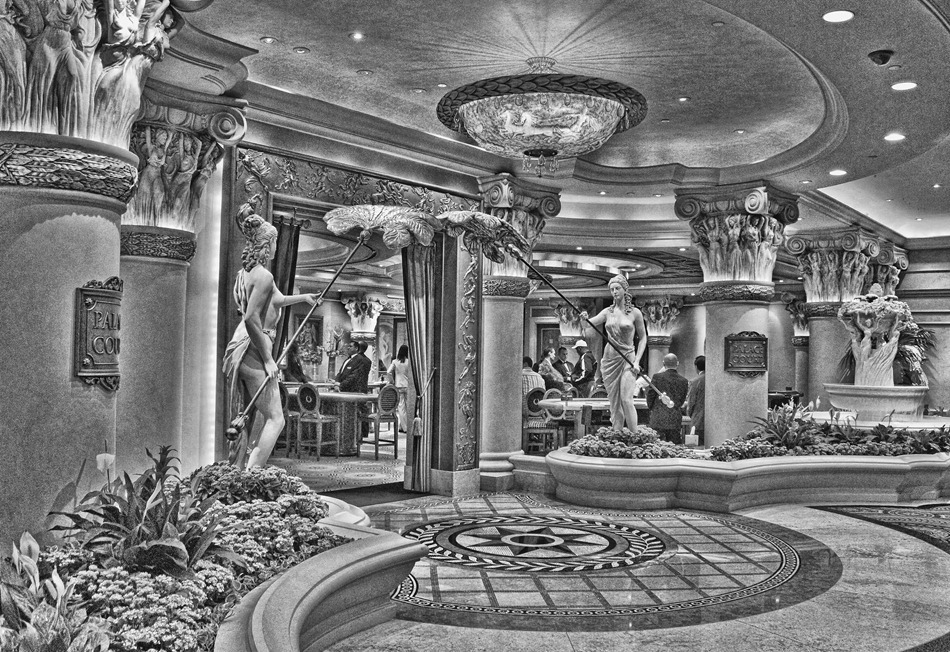 This was the high roller table room.  The architecture in these casinos was so dramatic!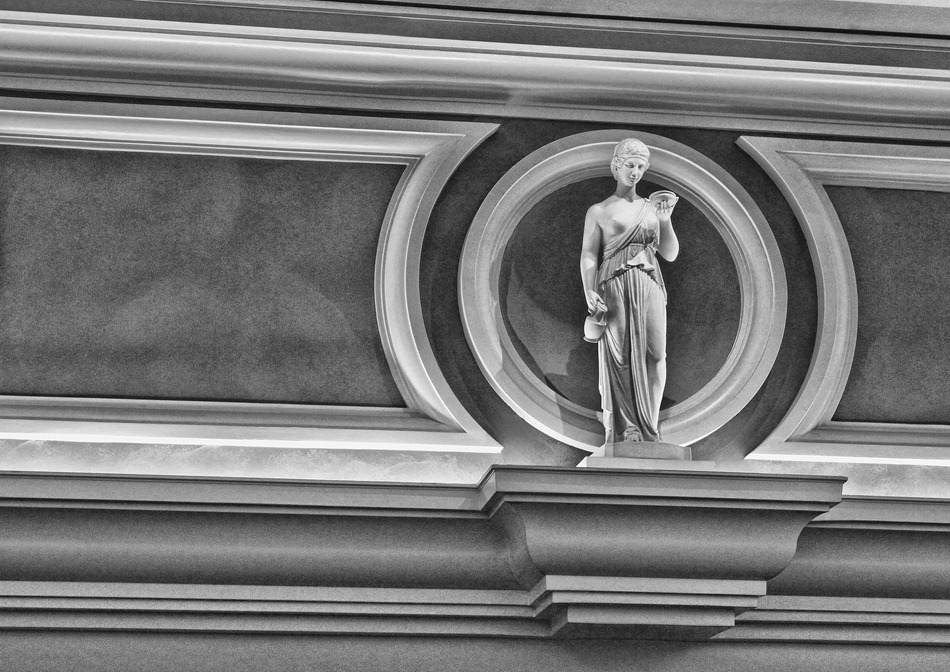 The ceilings were adorned with small statuettes.
Vegas is a photographic experimentation paradise!